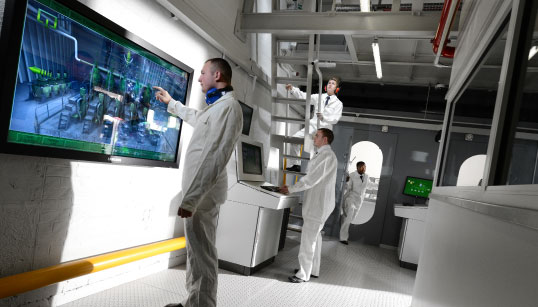 South Shields Marine School (SSMS) is to hold a Virtual Maritime Careers Day to help recruits launch their careers during the Covid-19 crisis.
The online event, which will take place on Saturday 28 November, will give people an in-depth look at life in the merchant navy. A new digital portal will be used to deliver webinars and a live chat facility that allows participants to speak with lecturers and other maritime experts about a career at sea.
It is open to both potential recruits and experienced seafarers who are looking for information on updating their qualifications.
'The pandemic has thrown up numerous challenges to us in the way we are able to carry out our training programmes. We have innovated by moving courses online, while also having as many student cadets learning onsite as possible,' said marine school principal Simon Ashton.
'Our careers days are always well-attended and a great success, and there was no way we were not going to go ahead with our November event. It provides a fantastic opportunity for people who are thinking about a career at sea to find out exactly how they can do that.
'Our lecturers will be on hand to engage remotely, and I'm delighted that representatives of the major shipping firms who employ recruits, are also taking part. I hope would-be recruits will take this opportunity to engage with us and kick start their careers.'
---
Tags