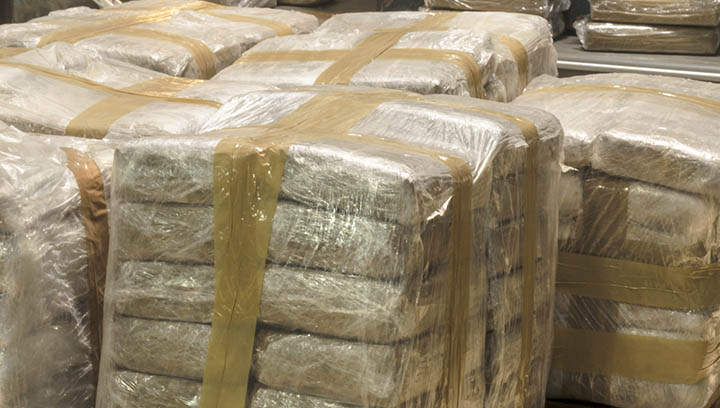 Six crew members onboard the 9,962teu MSC Gayane box ship have been arrested in one of the largest drugs busts in recent American history as the 2018-built Liberian-flagged vessel docked in Philadelphia.
Investigators found the 'largest cocaine seizure in its 230-year history with a weight of 39,525 pounds and a street value of about $1.3bn'.
Authorities first spotted 'anomalies' while examining seven containers destined for the Netherlands and France. Previous calls included Chile, Peru, the Bahamas, Panama and Columbia.
In addition to cocaine, containers were filled with wine, paperboard, vegetable extracts and dried nuts from all over the world destined for Ireland, Nigeria, South Africa, Lebanon, India and Haiti.
This is the second drugs bust on an MSC ship at the same port within three months and follows the raid on the 2017 built, Portugal registered 9,400teu MSC Desiree in March, when cocaine worth $38m was found onboard.
The MSC Gayane's second mate admitted receiving $50,000 for his 'role in bringing the cocaine on board the vessel'.
The six crew members, Samoan or Serbian nationals, have appeared in court on drug conspiracy charges. Five of the men remain in custody pending trial, while the hearing for the sixth defendant will be held at a later date.
US Customs and Border Protection has temporarily suspended MSC's Customs Trade Partnership certification. This means that for the time being US authorities do not assess the carrier as 'low-risk' so more scrutiny of its shipments can be expected in the coming days and weeks.
MSC is the largest container carrier for imports into the US overall with a 13% cargo share and also the largest carrier for imports from South and Central America with a 17% share.
---