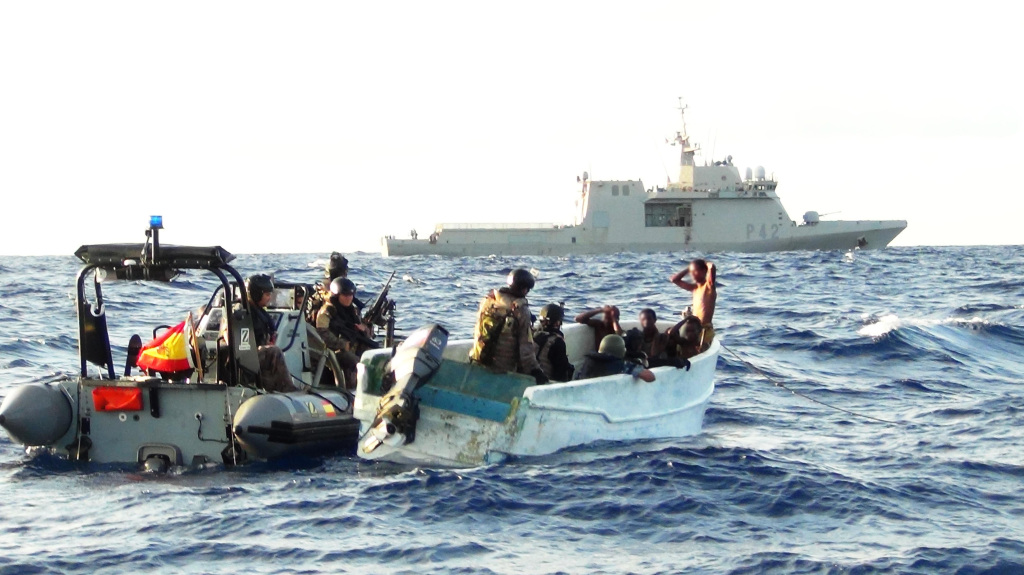 Seafarers and shipowners have been warned against relaxing their counter-piracy precautions following new evidence of continuing high risks of attack in many parts of the world.
The annual Oceans Beyond Piracy report reveals that more than 5,000 seafarers were affected by a total of 321 piracy incidents around the world last year, including 17 killed in Asia and two killed off west Africa.
The report notes a big increase in incidents in Latin America and the Caribbean, persistently high levels of attacks off west Africa, offset by a decline in the scale of the problem in Asia.
It also warns that incidents off the Horn of Africa doubled last year and that conflict in Yemen is exposing ships and their crews to a growing threat in the Red Sea.
Maisie Pigeon, the report's lead author, said a flurry of incidents off Somalia over the past year 'clearly demonstrates that pirate groups retain their ability to organise and implement attacks against ships transiting the region'.
Security experts at the meeting said there has been a reduction in the number of ships using armed guards in high-risk areas – down to less than half of vessels transiting the Gulf of Aden and only 15% to 20% of those in the Indian Ocean.
However, Simon Church, of the Maritime Security Centre-Horn of Africa, said levels of compliance with Best Management Practices remain 'fairly good considering the perception of risk is not what it was'.
Alan Cole, head of the United Nations Office of Drugs & Crime maritime programme, said armed guards on merchant ships are the most effective deterrent. 'Pirates have told us that if they see private security onboard they will back off and not attack.'
---
Tags