Welfare
Seafarers' happiness barometer shows sustained recovery from Covid-19 shore leave crisis
31 January 2023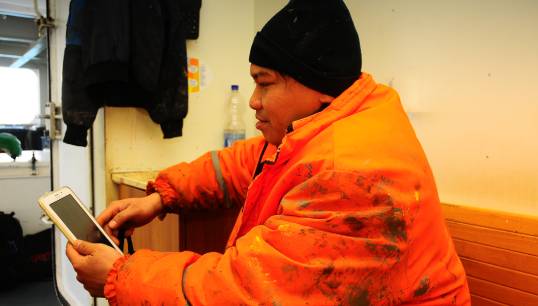 Global crew happiness is experiencing a sustained positive recovery according to the latest shipping industry barometer of sentiment at sea.
The Mission to Seafarers Q4 Seafarers Happiness Index, carried out with the support of the Standard Club and Idwal, reports a sense of stability and certainty is returning for maritime professionals in the wake of the Covid-19 pandemic.
Despite the negative impact of the pandemic and tensions between Russian and Ukrainian seafarers, the latest survey shows that even the historically most problematic areas – such as shore leave and access to welfare ashore – are recovering. Crew members continued to express their relief at the return of freedom of movement.
The only area in which there was a decline in satisfaction was connectivity. Quality and cost are still concerns and there is a growing demand for free or inexpensive access as enjoyed by colleagues ashore.
Crew aged under 35 reported the highest levels of job satisfaction, while the happiest ranks were deck officers including chief officers, as well as second officers, third officers and deck cadets. 95% of respondents were male, and 3% female, reflecting known global maritime demographics.
---
Tags