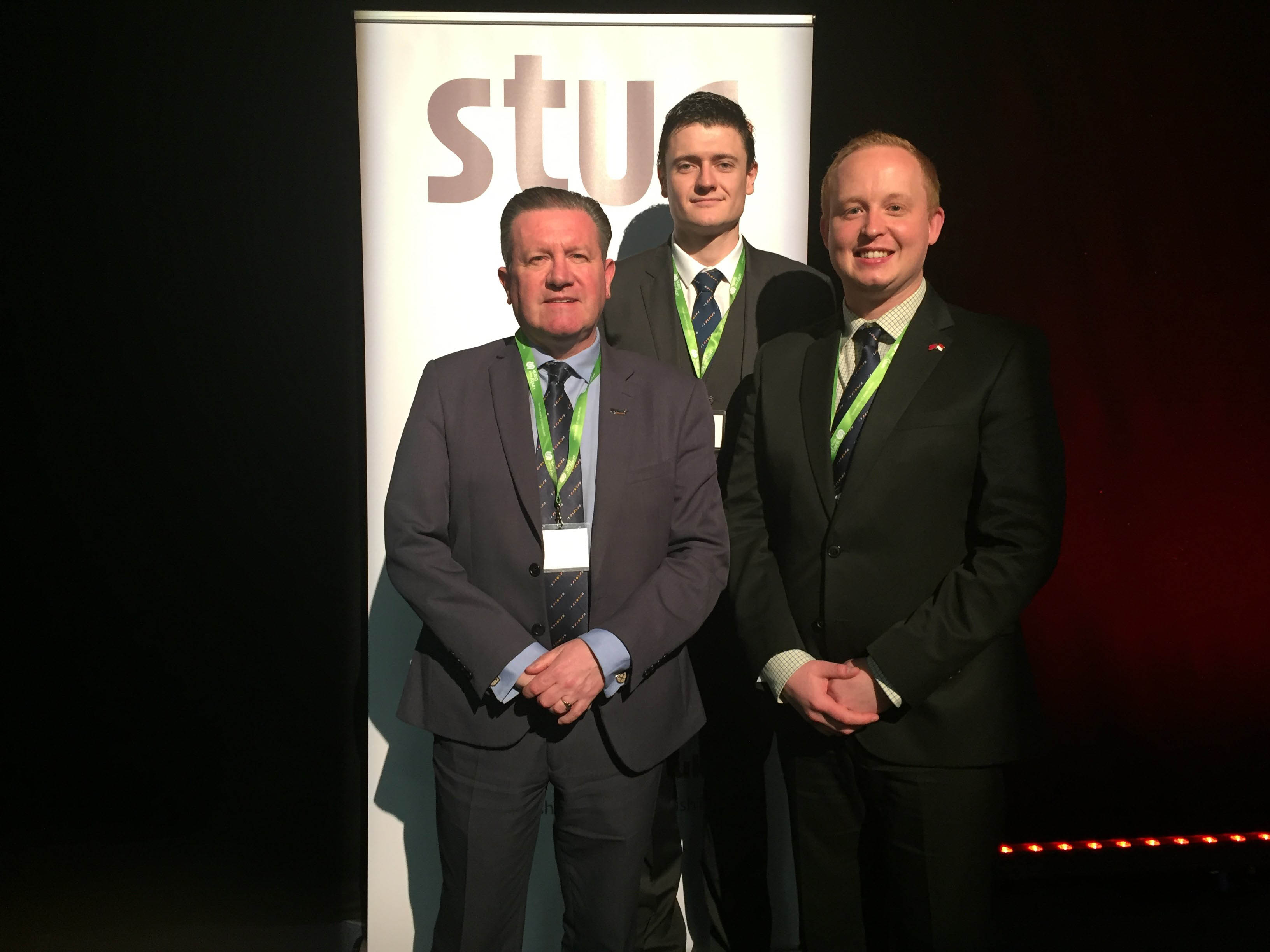 Delegates at this year's Scottish TUC conference have voted to support Nautilus motions highlighting continuing job losses in the North Sea and questions over the future of Scottish ferries.
Strategic organiser Danny McGowan proposed the Union's motion on North Sea employment, warning the meeting that redundancies and cuts in terms and conditions are still taking place despite talk of recovery in the sector. He said more needs to be done to safeguard skills and experience through a strategic approach to decommissioning and transitioning to renewable energy, as well as through action to 'end the scandal of seafarer exploitation in UK waters'.
The Nautilus motion on Scottish ferries was moved by strategic organiser Martyn Gray, who told the conference that the long-awaited Scottish government review of procurement policy needs to provide some desperately need clarity and certainty over the future. While Scotland's transport minister has said he would like to award ferry contracts directly to public sector operators in the future, there is a need to deliver much more detail on post-Brexit crewing, training and operational policies for lifeline ferry services, he added.
National ferry organiser Micky Smyth moved a motion on Orkney Ferries, paying tribute to the solidarity and perseverance showed by members in their long struggle for decent pay and conditions. He urged the STUC to support the maritime unions' campaign to ensure that the Scottish government upholds the principles of fair funding and ensures that Northern Isles ferries – and their staff – are treated comparably to equivalent services elsewhere in Scotland.
'We need to maintain the momentum and keep the pressure up for a longer-term solution to the funding and delivery of these lifeline services,' he added. 'It's crucial that we get an early agreement and clarity of future funding well ahead of the budget process for next year.'
---
Tags