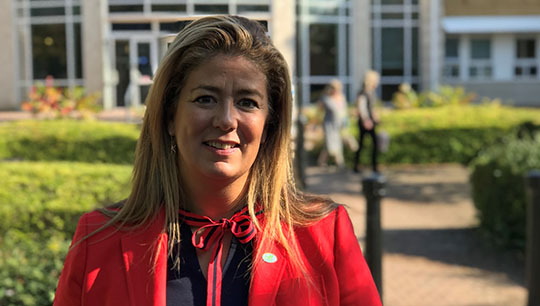 Thousands of Indian seafarers and their families will receive a Covid-19 medical kit and access to a paramedic-led helpline, thanks to international maritime charity Sailors' Society and a grant of nearly £160,000 from the Seafarers' International Relief Fund.
Around 25,000 seafarers and family members in 10 port cities will benefit from the first roll-out of the project. 5,000 kits will be distributed in cities with high volumes of seafarers, nine of which are in mainland India and the last, Port Blair, is capital of the remote Andaman Islands.
Each kit will contain enough basic medicine and vitamins for a family of five, a digital thermometer, a pulse oximeter for monitoring oxygen levels, face masks, hand sanitiser and an information leaflet. If users of the kits are worried that they have contracted Covid-19, they can call the helpline for professional advice from paramedics or trained operators.
Sailors' Society CEO Sara Baade said: 'During this devastating latest Covid wave in India, we've been particularly concerned for the health of seafaring communities, many of which have a real need for basic medical equipment, medicines and information about how to recognise and respond to Covid symptoms.'
'Preventative support is crucial at the moment to ensure the already overcrowded hospitals are not totally overwhelmed, so we are delighted to be able to provide these kits to seafarers and their families and very grateful to the Seafarers' International Relief Fund for funding the initial roll-out.'
The Seafarers' International Relief Fund is an emergency fund coordinated by The Seafarers' Charity (formerly Seafarers UK), working in collaboration with the International Chamber of Shipping. The Fund is supported by Sailors' Society, the International Christian Maritime Association, International Seafarers' Welfare & Assistance Network, Stella Maris, The Mission to Seafarers and other charities. The Seafarers' Charity also donated to the project from its Covid fund.
The kits have been developed by Sailors' Society partner Volunteer Health Services (VHS), which has a non-profit hospital in the Indian city of Chennai and will be distributed with help from VHS and the Yenepoya Medical College Hospital in Mangalore. Recipients will need to provide proof that they are from a seafaring family in order to receive the kits.
'This is an incredible first step to protecting seafaring communities during this terrible time, but we know the need is much greater, so we have designed this project to be easy to scale up,' said Ms Baade. 'We're looking for more funders, so if your organisation is able to help, please get in touch with us – you could save seafarers' lives.'
---
Tags