International
Russian nuclear-powered icebreaker to be the world's largest and most powerful
11 July 2019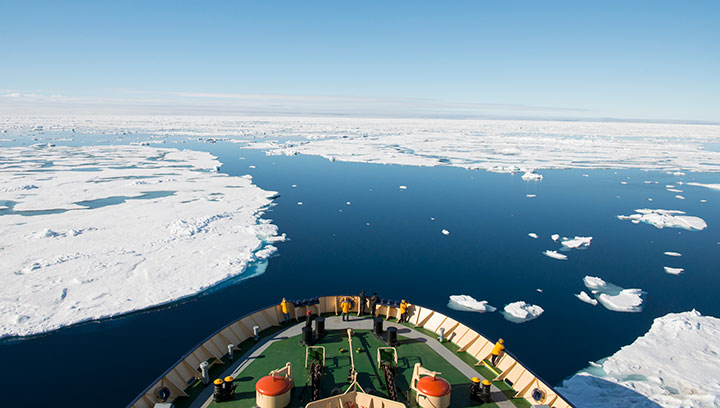 Russia has launched the Ural, a nuclear-powered icebreaker from St Petersburg's Baltic dockyard as part of President Putin's strategic project of opening the Northern Sea Route to all-year activity to tap into the Arctic's commercial potential estimated at about 22% of the world's undiscovered oil and gas reserves.
The ambitious programme, which aims to renew the fleet to significantly boost Russia's Arctic coast freight traffic, also includes updating ports and infrastructure.
Moscow hopes the route, which runs from Murmansk to the Bering Strait near Alaska, could take off as it cuts sea transport times from Asia to Europe.
Operating with a crew of 75 people, the Ural is capable of slicing through ice up to around 3m thick. It is earmarked for delivery to Russia's state-owned nuclear energy corporation Rosatom in 2022 after its sister ships, Arktika and Siber enter service and will be the world's largest and most powerful icebreaker.
By 2035 Russia's Arctic fleet will operate at least 13 heavy-duty icebreakers, nine of which powered by nuclear reactors.
---