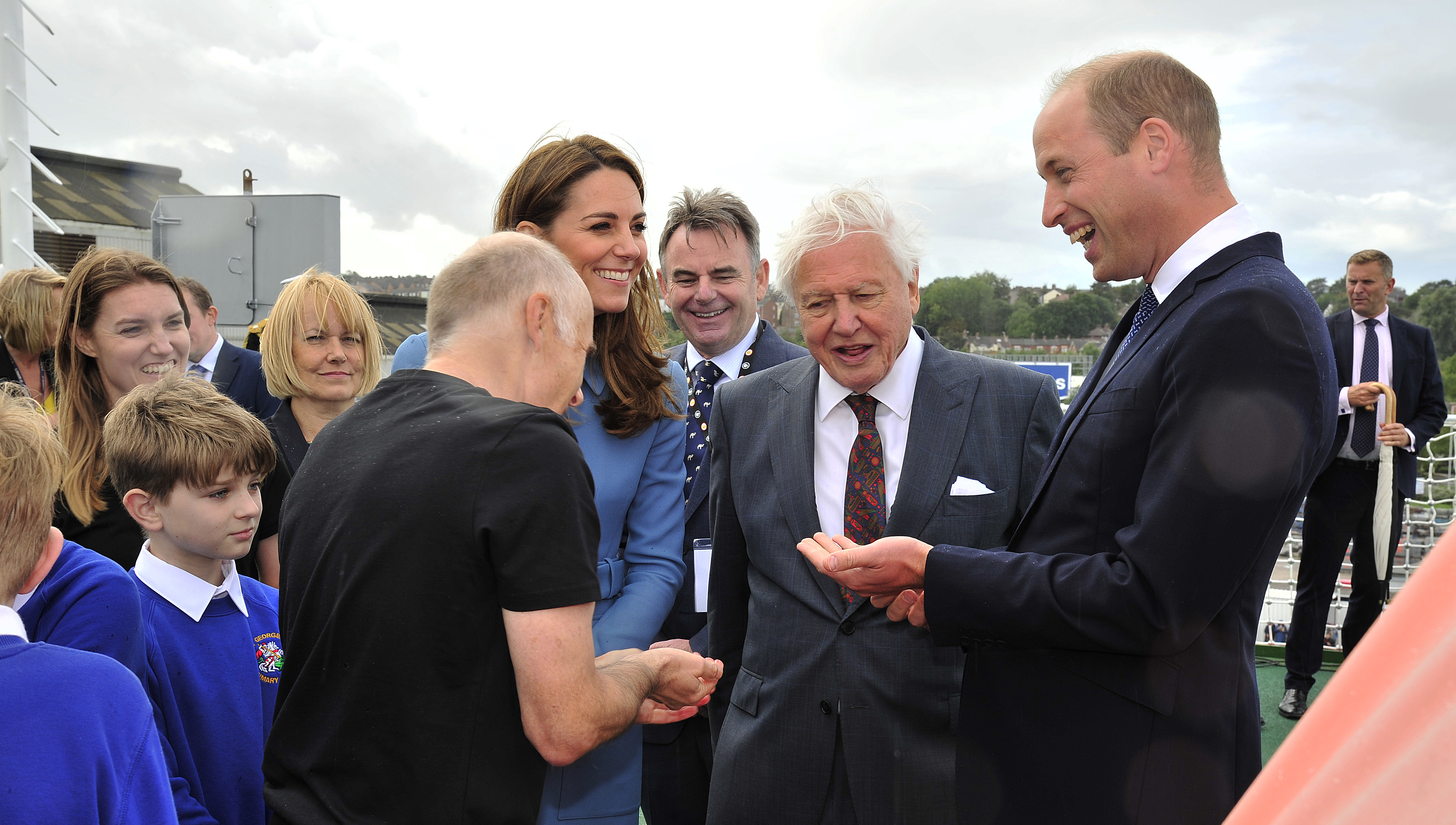 The UK's newest polar research ship RRS Sir David Attenborough has been officially named after the broadcaster by the Duke and Duchess of Cambridge.
The Duchess of Cambridge smashed a bottle of champagne against the ship at a ceremony in Birkenhead on 26 September.
Many Brits know the vessel as 'Boaty McBoatface', after the moniker won a popular online poll to name the vessel while under construction - but the name was vetoed and one of its robotic submarines has been given it instead.
The 130m-long, 15,000-tonne 'floating science lab' is the largest commercial ship built in Britain in three decades.
Commissioned by the Natural Environment Research Council (NERC) - part of UK Research and Innovation, built by Cammell Laird and operated by British Antarctic Survey, this new research platform is expected to transform how ship-borne science is conducted in the Polar Regions.
The naming ceremony kicked off a three-day public celebration, hosted by Cammell Laird and British Antarctic Survey to inspire and inform people about polar science, engineering and technology – and why it matters to everyday life.
The event focussed on maritime future professionals and a commemorative coin has been minted in honour of the occasion.
It is part of a £300 million Government polar infrastructure investment programme designed to keep Britain at the forefront of world-leading research in Antarctica and the Arctic.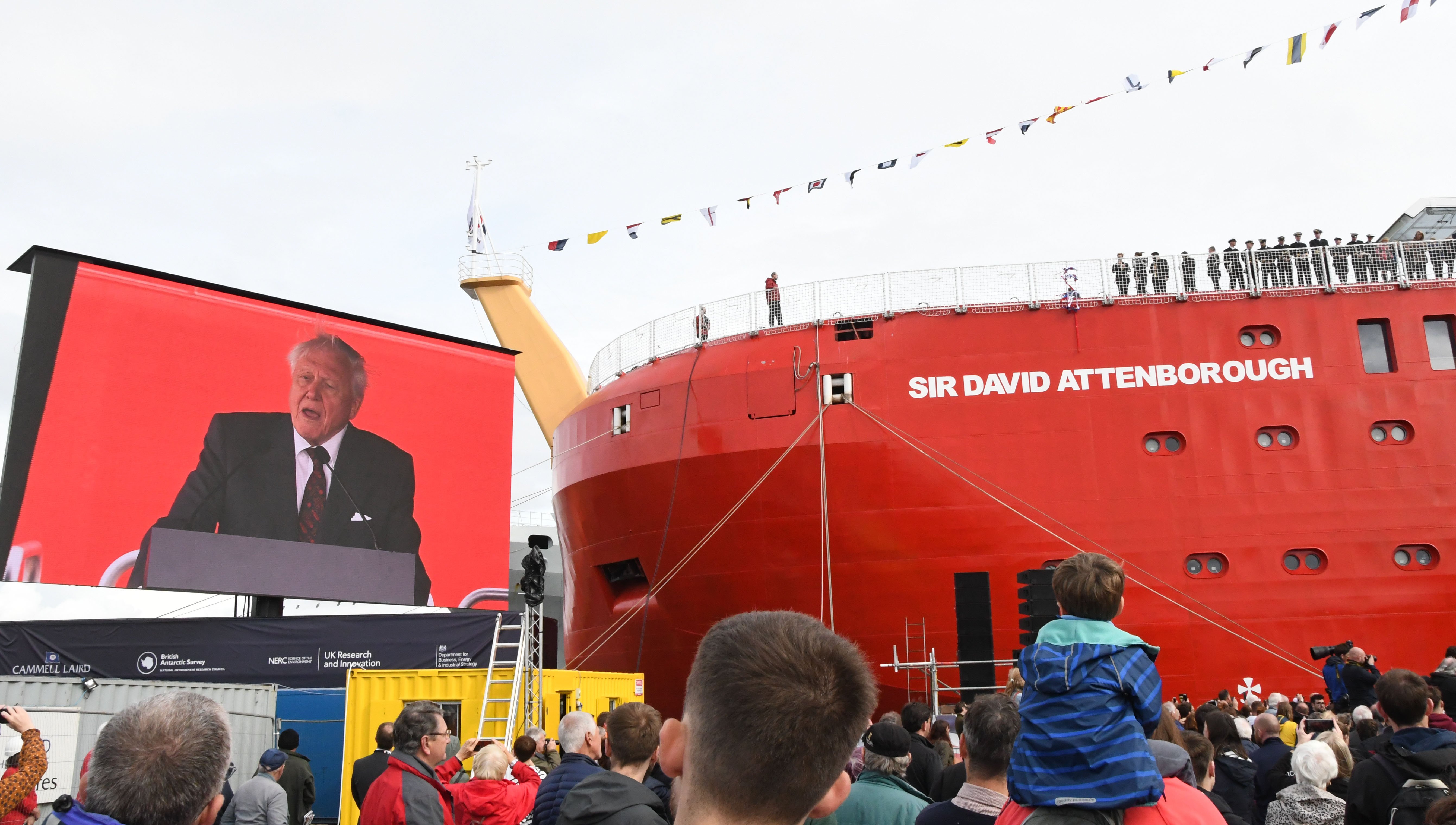 Sir David Attenborough, who attended the ceremony said: 'We all need this ship. Our world is changing and it's clear that people around the world – especially the young – are becoming more and more concerned about a climate catastrophe.
But human beings are resilient and skilful. If we pay attention to the scientific knowledge that those who will sail in this ship will gather, then we will stand a much better chance of finding a way to deal with what lies ahead.'
In the coming weeks specialist engineers will complete the interior fit-out. A programme of technical and equipment testing will take place around the River Mersey and in deeper waters around the UK. Ice trials in the northern hemisphere are planned from March 2020, followed by a science rehearsal cruise from August 2020. The ship is scheduled to enter full service from October 2020.
Professor Dame Jane Francis, director of the British Antarctic Survey, where Nautilus has members, said the ship with its state-of-the-art technology will take UK scientists deep into the heart of the ice-covered polar seas: 'This ship will take us to the ends of the Earth to help us understand our future world.'
---
Tags