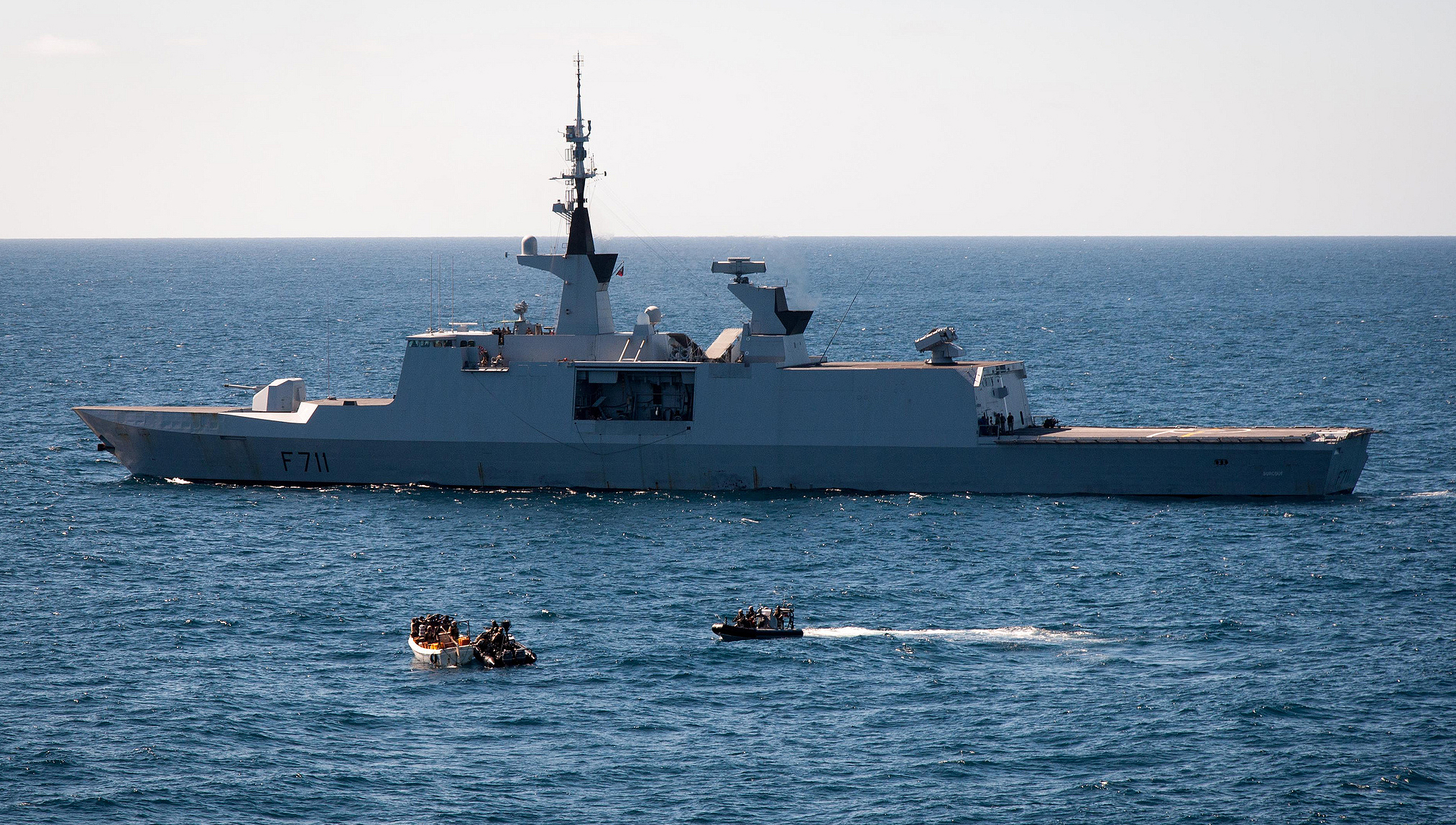 Worldwide piracy attacks rose by almost 12% last year, with a marked rise inviolence against seafarers off the west coast of Africa, a new report has revealed.
The International Maritime Bureau's (IMB) annual piracy report shows that there was a total of 201 incidents last year, up from 180 in 2017 and 191 in 2016. Almost one-quarter of the attacks took place off Nigeria, and the number of incidents in waters between the Ivory Coast and the Democratic Republic of Congo more than doubled in 2018.
A total of 141 seafarers were taken hostage last year and 83 were kidnapped and held for ransom, with the overwhelming majority of these incidents taking place in the Gulf of Guinea.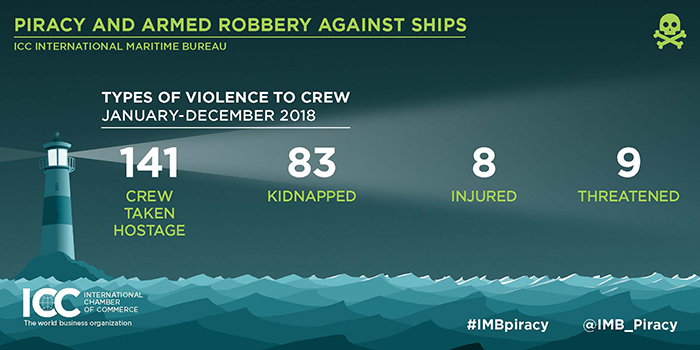 'There is an urgent need for increased cooperation and sharing of intelligence between the Gulf of Guinea's littoral states so that effective action can be taken against pirates, both at sea and on‐shore where their operations originate and end,' an IMB spokesman said. 'There has been some improvement in the estimated number of unreported attacks in 2018 but at around 48% there is still a long way to go.'
Although no ships were hijacked off Somalia last year, the IMB said seafarers still need to be vigilant in the area. Incidents in which pirates fired at a Suezmax tanker in the Gulf of Aden, as well as a product tanker and a capesize bulk carrier more than 300 miles from the Somali coastline show the continued need for the multinational naval force in the region, the report notes.
On the positive side, the IMB said patrols by Indonesia Marine Police have seen the number of incidents drop for the third successive year. 'The majority of the 36 Indonesian reports were low-level opportunistic thefts,' it added. 'Six crew however were taken hostage and threatened, indicating the need to be vigilant.'
---
Tags