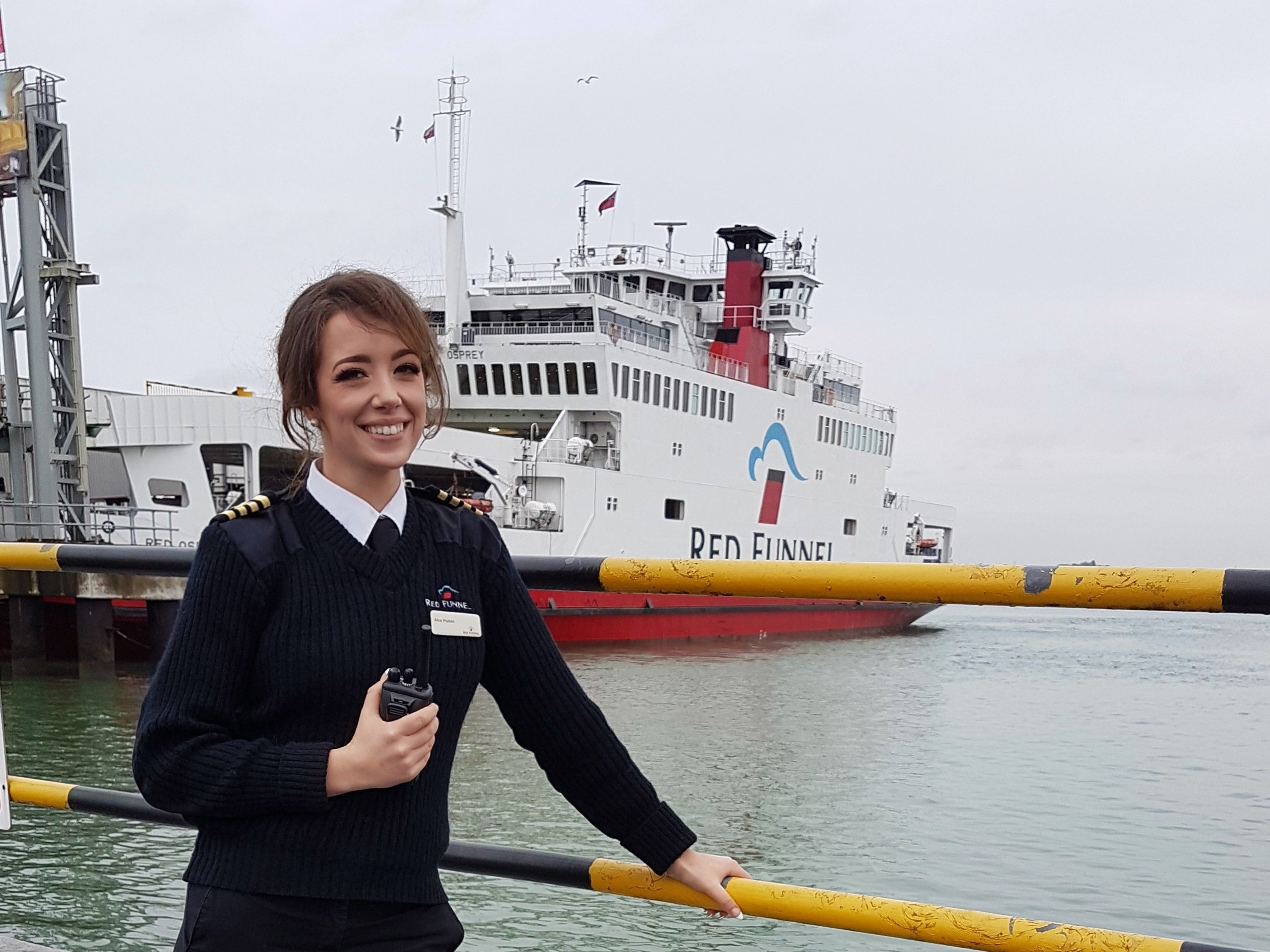 In a promotion timed to coincide with International Women's Day on 8 March, Southampton-based ferry operator Red Funnel has appointed Alice Duncan, pictured, as its first female captain.
When she was a child, Alice had intended to become a vet – but she became interested in a seafaring career after learning to sail with her grandfather and hearing inspiring stories from her parents, who both served in the Royal and Merchant Navies.
She started her cadetship at the age of 18, and joined Red Funnel just over five years ago as a chief officer working on the company's ro-pax and high-speed ferries, operating between Southampton and the Isle of Wight.
For the last two years, she's worked onboard the 4,128gt Red Osprey where she's gained the additional qualifications, skills and experience necessary and undertook rigorous in-house training and assessment programmes to take overall command.
It has been my dream for many years, and just shows that hard work pays off. We need more women in maritime careers and if I can help to encourage other women to embark on this career then that's amazing. Alice Duncan, Red Funnel's first female captain
Red Funnel actively encourages diversity in its workforce and has a growing number of female commanders, first officers, deck hands and engineers but Alice is the only captain.
Debbie Reed, interim HR director at Red Funnel, adds: 'The entire team at Red Funnel is incredibly proud of Alice and we hope that her achievement and career thus far will inspire more women to follow in her footsteps.'
---
Tags