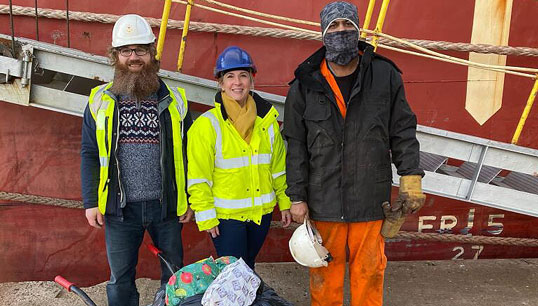 Over 2,500 seafarers visiting the ports of London on the Thames will receive a Christmas present during the festive season, thanks to the Queen Victoria Seamen's Rest (QVSR) seafarers' centre at the port of Tilbury.
Over the past four years, the Tilbury centre has given thousands of festive gifts to seafarers annually, and the pandemic has not stopped this initiative – more than 2,000 presents were distributed to seafarers in 2020. In 2021 QVSR reached a milestone in a collaborative community effort, wrapping over 2,500 seasonal gifts.
A crew member at MV Norstream, Emanuel M. Baula, described what receiving such a thoughtful seasonal gift meant to him: 'Receiving a gift means someone really cares about me. it doesn't matter how much is the price of the gift, the important thing is that the person is thinking about me, and that act will always make me feel happy.'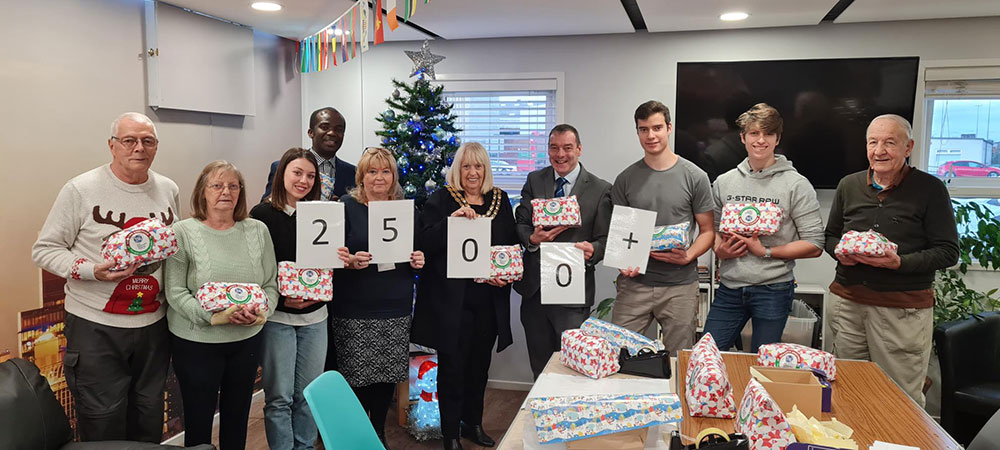 QVSR chief executive, Alexander Campbell, said: 'QVSR has championed the cause of seafarers this Christmas season by bringing together the maritime family and local community to wrap over 2,500 presents for seafarers. It is important that we express our thanks to seafarers and this small gift makes them know how much we love them and appreciate their sacrifice and dedication.'
The chaplains and ship visitors were also a vital part of the operation, and the collaborative approach meant it also had global support from mission partners The Mission to Seafarers, Stella Maris and the German Seamen's Mission.
QVSR seafarers centres' operations manager David Mosimabale said: 'It is a joy and privilege to play our part in recognition of the outstanding work of seafarers in sustaining the global economy. Many thanks to all our strategic partners, without you we cannot achieve this.'
QVSR was also supported in its initiative by volunteers from a number of other maritime and shipping organisations including Capt. Ian Mc Naught, deputy master and a team from Trinity House; Alistair Gale, director corporate strategy, Port of London; Natalie Tippins, commercial account manager and Mike Bowden, marketing manager, of Cory Brothers.
The Seafarers' Charity, Trinity House, Baltic exchange charitable foundations, the International Transport Workers' Federation also contributed financially to the project, and donations were also welcomed from local businesses and a local church, Wellcome church Grays.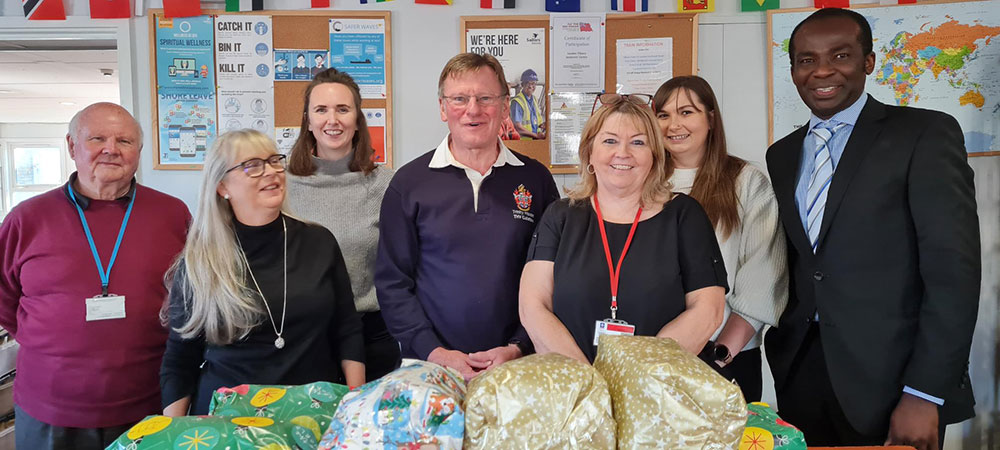 An army of local volunteers knitted thousands of scarfs, caps, and gloves.
Thurrock's mayor, MP, and ICMA executives also acknowledged the 'brilliant work of seafarers' during a visit.
---
Tags