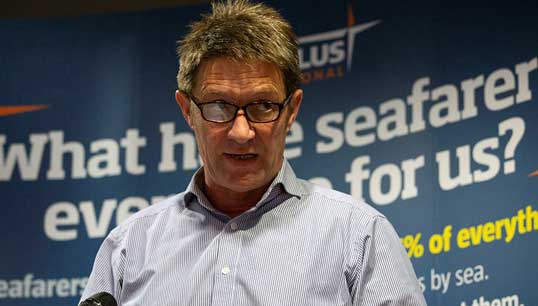 There was another strong showing from members across the Union's three national branches at the latest Nautilus Professional and Technical Forum meeting.
Held online on 25 January 2022, the meeting focused on maritime education, with members invited to give their views on recommendations put forward by the UK Maritime Skills Commission cadet working group
Nautilus head of professional and technical David Appleton outlined the proposals, which are for substantial revisions to the UK maritime training framework.
One important initiative is making qualifications more modular and transferable to help seafarers avoid repeating relevant earlier studies when gaining qualifications to transition between maritime sectors.
Other proposals include pressing for maritime training to be fully government-funded in the UK, and for an honours degree route to qualification to be established. Forum participants agreed that these would be desirable outcomes which could help address the shortfall of officer trainees.
A cadet training and modernisation programme has been formed to implement the recommendations. This will look, among other things, at successful ways in which maritime education is organised and funded in other countries. For the benefit of the Forum discussions, Nautilus deputy general secretary Marcel van den Broek described the situation in the Netherlands.
Dutch maritime students do two years at college studying both the deck and engineering routes, he explained, followed by six months onboard ship for each speciality. After this, they decide which route to continue to the highest level. Funding is 'not a problem here' said Mr van den Broek.
And although the use of simulators as an alternative to some of the cadets' seatime remains controversial in the UK, it is well established in the Netherlands that two weeks' simulator time can be used in place of two months' seatime.
Members' responses to these discussions have been noted and will feed into the Union's work with the Uk Maritime and Coastguard Agency and Merchant Navy Training Board.'
The next meeting of the Nautilus Professional & Technical Forum is on Tuesday 5 April 2022. All Nautilus members are welcome: look out for your email invitation for joining instructions.
P&T progress
UK enclosed spaces: The UK Merchant Shipping and Fishing Vessels (Entry into Enclosed Spaces) Regulations 2022 will come into force for SOLAS vessels on 14 May 2022. Guidance on the regulations is available in the M-notice MGN 659 (M+F) at www.gov.uk.
UK automation: A consultation document on a proposed amendment to the Workboat Code is due to be circulated by the UK Maritime & Coastguard Agency (MCA) in spring 2022. The amendment relates to automation, where the workboat/offshore energy sector has been an early adopter.
NL legislative review: Nautilus is continuing to make an important contribution to an ongoing overhaul of all Dutch maritime legislation, with expert Union members working with senior officials on an advisory board.
---
Tags