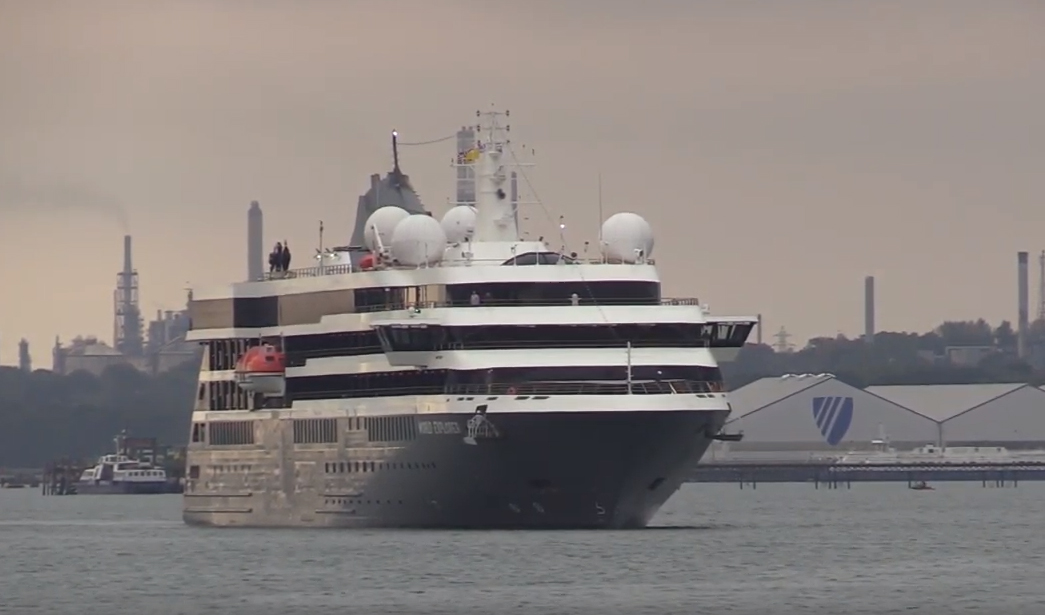 New Portugal based cruise sector entrant Mystic Cruises has ordered four more 1B ice-class expedition cruise ships to join three 126-metre vessels commissioned in 2017 and 2018 to operate in the Arctic, Antarctic, Norway and the Mediterranean.
The first vessel of the series, the 176-passenger, 125-crew Portugal-built World Explorer, delivered in August 2019 burns low emission Marine Gas Oil that conforms to all international regulations and policies governing disposal of waste at sea.
The Portuguese-flagged vessel is under six months charter to Canadian polar regions cruise specialist Quark Expeditions for the Antarctic cruise season to be followed with a six-month charter to European river cruise operator Nicko Cruises.
The same operational pattern will apply to the World Voyager and World Navigator earmarked for delivery in April 2020 and 2021.
Delivery of the recently ordered four sister ships takes place in 2022 and 2023. A further order is expected to bring the Mystic Cruises fleet up to a total of ten vessels.
---
Tags