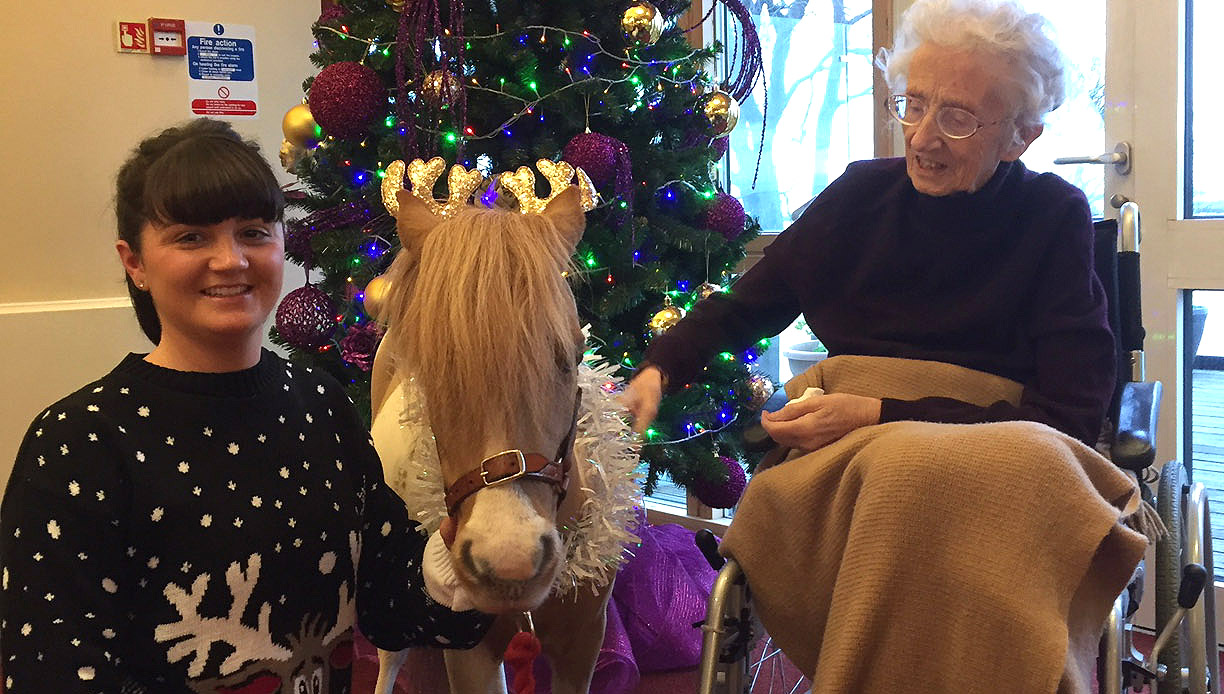 Residents at the Nautilus Mariners' Park Care Home enjoyed bedside visits over Christmas from a special type of therapist – a miniature pony or Falabella, called Fudge Cake.
Staff, residents and family members loved meeting Fudge Cake, who is very gentle and patient and came dressed in festive wear, along with Jess O'Brien, his owner, of Jessie's Pony Parties in the Wirral.
It is the second visit by therapy ponies and Fudge Cake surprised residents who were unable to leave their beds by coming to visit them in their rooms, by virtue of being able to take the Care Home lift.
Jess O'Brien, who is qualified in horse care and has 20 years of horse and pony experience, owns two other miniature ponies (Jaffa Cake and Tea Cake) and a miniature donkey (Donk). The other ponies are a bit too big for the lift and the donkey is still being trained to be less boisterous indoors!
---
Tags