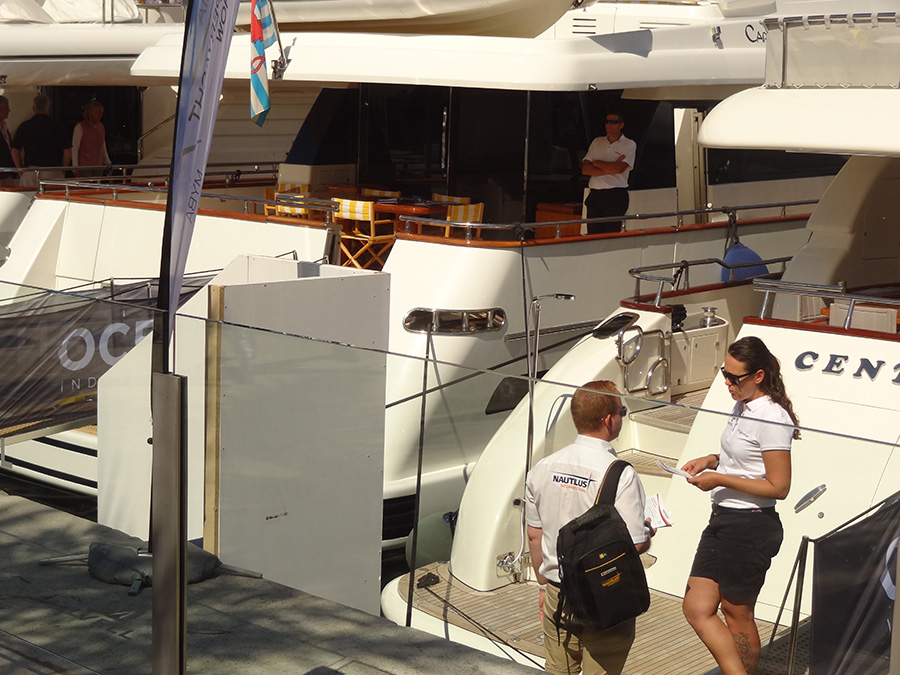 Large yacht crew attending the sixth Palma Superyacht Show, held from 27 to 29 April 2018, were invited to meet Nautilus representatives at the event.
UK strategic organiser Danny McGowan and NL branch industrial officer Maarten Keuss are working with one of the Union's superyacht industry strategic partners – ACREW – to stage drop-in sessions in the company's official crew lounge.
Danny and Maarten will also meet a number of the Union's other existing and potential new strategic partners from the large yacht industry at the annual show - which is held at the port of Palma de Mallorca in Spain. Over 80 superyachts and various sail and motor yachts are set to be presented during the event.
Mr McGowan said: 'We would love to see large numbers of members and new joiners visit us at the ACREW Official Crew Lounge for the show.
'It is important for Nautilus to maintain a presence at shows such as Palma and Monaco, to ensure the rest of the industry knows that "wherever you are, so are we". We will also be there to answer questions about how Nautilus can assist members with issues faced at work, and will have a limited number of Service Record Books to issue to new members.
'In addition to this, you will be able to participate in the full range of workshops and professional development sessions provided by ACREW.'
---
Tags