Campaigning
Nautilus podcast Off course: Episode 3 – sea-sickness featuring Dr Tom Stoffregen
20 January 2023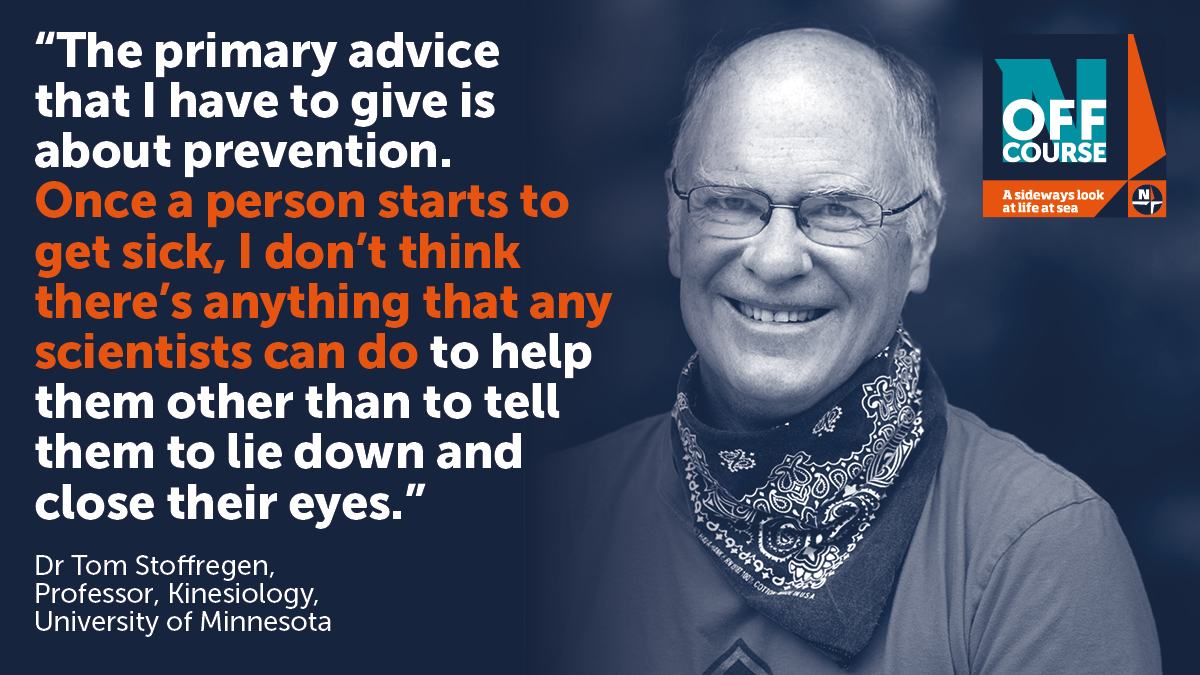 Do you experience sea-sickness? Want to know how to counteract its symptoms? Then the third instalment of Nautilus's new podcast is for you!
'Off Course: a sideways look at life at sea' is a series in which we explore why the maritime sector remains such a mystery to so many people in the UK when it plays such an important role in all our lives.
In the Union's Maritime Barometer survey, which surveyed 2,000 members of the British public, it emerged that sea-sickness is one of the top reasons why people wouldn't consider a career at sea. So episode three of the podcast focuses on this issue, which many of us who work or travel by sea are all too aware of.
It features Dr. Tom Stoffregen, an expert in motion sickness from the University of Minnesota. Dr Stoffregen discusses his theory of why some people are more susceptible to sea-sickness than others and offers some advice to alleviate symptoms. He tells us there is only one known cure… you're going to have listen in to find out what it is!
In case you missed it, episode one features Captain Rich Phillips – played by Tom Hanks in the Hollywood blockbuster – for a discussion about piracy, and episode two features a trailblazer for greater diversity within the industry, Sanjam Sahi Gupta, who talks to us about her own experiences as a woman in the maritime industry and how that has informed her campaigning work.
---
Tags