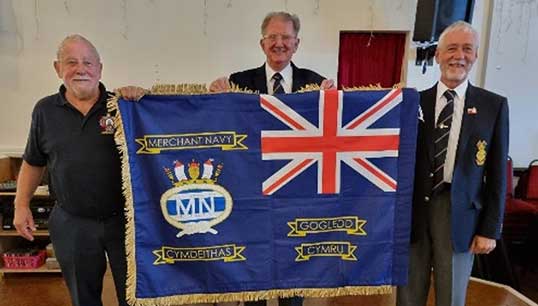 Nautilus member Michael Ridehalgh has been in touch with the latest developments at the North Wales Merchant Navy Association branch, which he co-founded two years ago.
He reports that the branch's lively meetings have moved from the Cae Mor hotel to the Llandudno Ex-Servicemen's & Friends Social Club. New leaders have been appointed, and the branch now has its own colours so its banner can be displayed proudly on occasions such as Merchant Navy Day.
To join the branch, email mnanorthwales@gmail.com or phone +44 (0)7771 888 328.
---
Tags