Organising
Ninth Svitzer tug crew strike for a fair agreement results in a community cruise
20 June 2019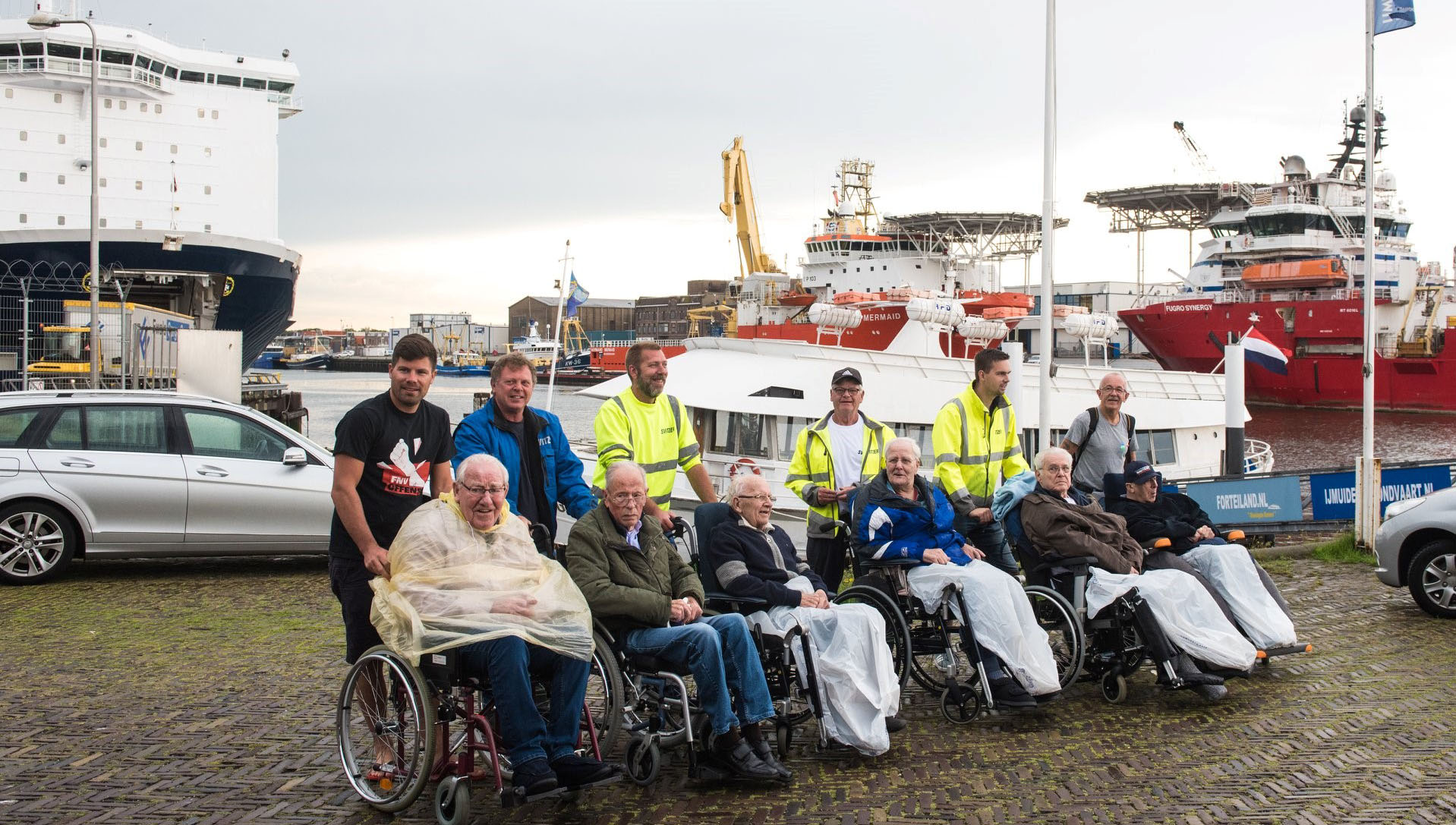 Residents of a retirement home in the Netherlands benefitted as tug crews at Svitzer Euromed chose to undertake rivercruise community work to reflect their claims over working hours on their ninth strike in two months.
Striking crew undertook voluntary work by accompanying residents of a nursing home in the port city of Ijmuiden on a cruise on the Queen Emma - a former fishing vessel converted to an inland river cruise vessel.
The crew on board the tugs work on average 49 hours a week, while getting paid 40.5 hours per week. The 8.5 unpaid hours they deem to be voluntary work, and so decided to spend that time doing voluntary work during their industrial action.
Tugboats stopped again for 15 hours from midnight on Wednesday 19 June in both Rotterdam and Amsterdam. Ijmuiden is located on the North Sea Canal into Amsterdam where Svitzer has six tugboats affected by the action.
The crew, who are supported by maritime union partners Nautilus International and FNV Havens, are at a deadlock with the company over the long-running conflict over their collective bargaining agreement (CBA).
The CBA agreement applies to 63 employees, who have been working on average 8.5 hours extra per week since 2014 to help combat a business crisis at the Maersk-owned company. They now want a four-year CBA with a 4% salary increase, but Svitzer have offered 1.3% which included a bonus, but the offer to restore unpaid hours has 'fallen on deaf ears', and the company has let an ultimatum on working hours expire.
Nautilus industrial officer in the Netherlands Jos Hilberding said: 'The residents of the Breezicht care home were overwhelmed and very happy with the outing and the initiative of FNV Havens and Nautilus.'
---
Tags