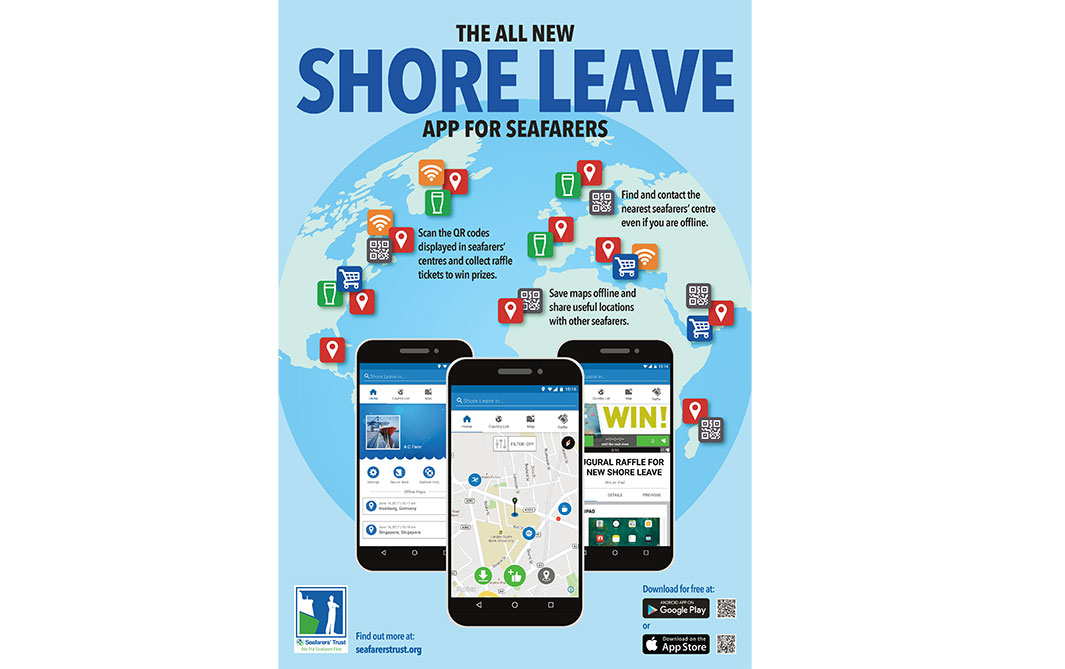 The ITF Seafarers' Trust has launched a new version of its Shore Leave app, which aims to help crew members to make the most of their limited free time in port.
Shore Leave – which is available for free for Android and IPhone – was originally launched in 2014, and was the first app to be specifically developed for seafarers.
The app only needs to be downloaded once – giving users the ability to get contact details for seafarers' centres all over the world while offline. It also includes all the contact details for the 24/7 ISWAN Seafarers Help service.
Shore Leave 3.0 aims to encourage more seafarers to visit port-based centres and to have more fun using the app. It features a raffle system using QR codes – with seafarers receiving an electronic raffle ticket when they visit centres listed in the app. A winner will be selected every four months – and the first winner will get an iPad.
The new app also includes a map feature, which seafarers can use while online or download for use offline. They will be able to post pins on the map about places of interest in particular ports or cities so that others can see recommendations for sport facilities, good bars, and transport systems.
Shore Leave 3.0 also incorporates some customisation options – and users will be able to upload a profile photo, add the name of their ship, ranks, and where and when they sign on or off.
The app should help seafarers to overcome some of the barriers they face in enjoying their much-deserved time ashore when their ships are in port. As well as being able to get in touch with centres in advance, it can provide information about the level of facilities and services and the transport arrangements in various ports. Seafarers' Trust project manager Luca Tommasi
---
Tags