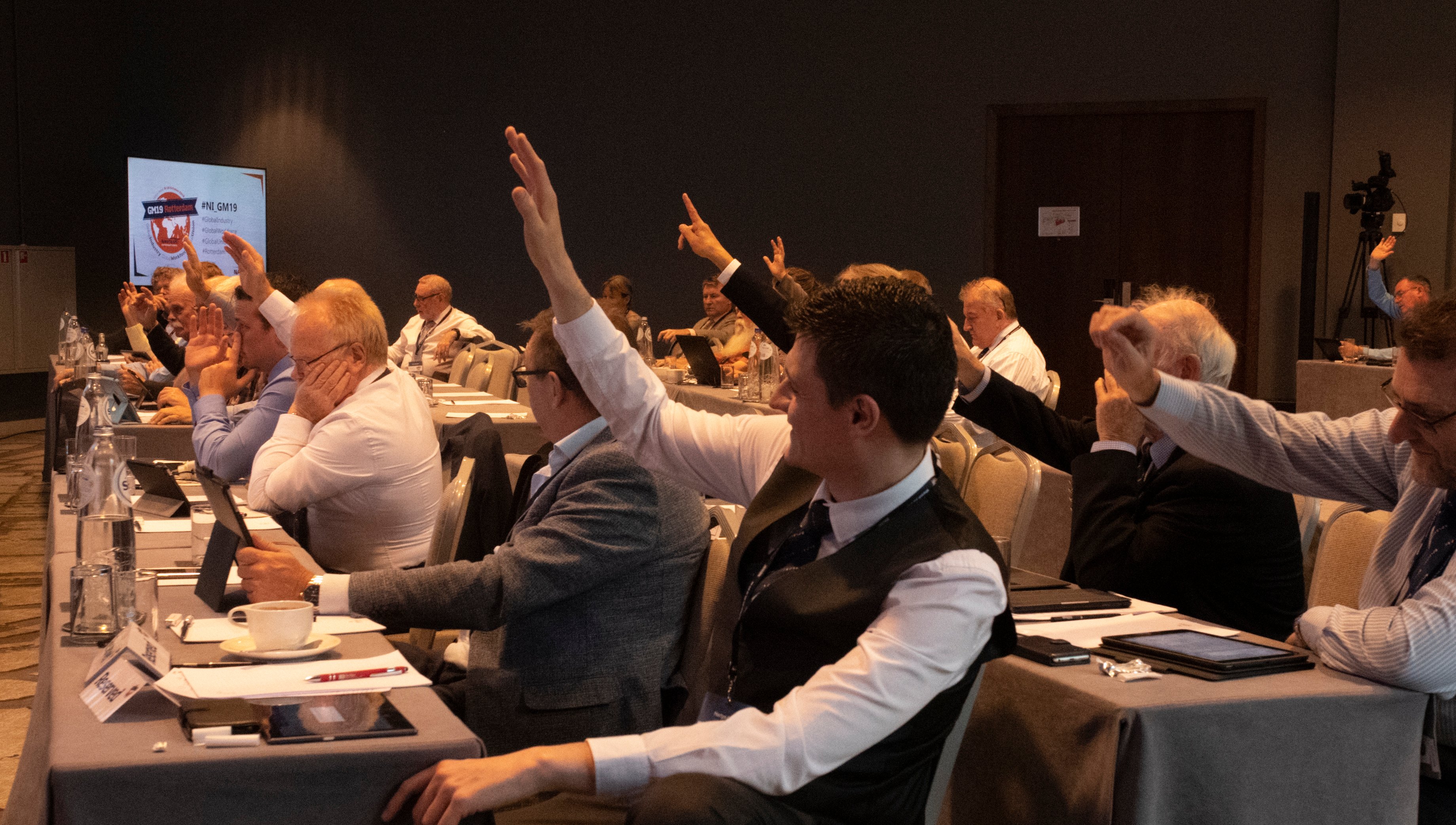 Nautilus members have voted for a pack of new Rules during a special Rules General Meeting at its four-yearly policy-making conference in Rotterdam.
The Nautilus International Rules are the legal framework by which the Union is governed. They are intended to provide overarching powers, duties and responsibilities which are then, where appropriate, further expanded upon in the Regulations approved by the Council and which have the same force as the Rules.
The Rules can only be changed by a Rules General Meeting, which is usually convened at the time of a Nautilus International General Meeting. Regulations can be changed by Nautilus Council.
The new Rules were agreed at the October 2019 Rules General Meeting. The definitive legal version of the Rules is available from head office.
---
Tags