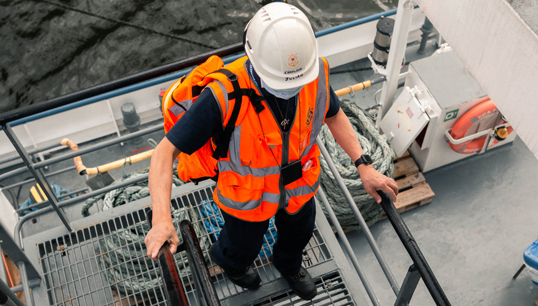 A new survey tailored to specifically measure the impact of Covid-19 on the UK's maritime welfare charity sector has been launched in a project spearheaded by the Maritime Charities Group (MCG).
MCG is working in partnership with Nottingham Trent University, Sheffield Hallam University, and the National Council for Voluntary Organisations (NCVO) to run a monthly Respond, Recover, Reset barometer survey of UK maritime welfare charities to assess the impact of Covid-19 on the sector and the services provided to beneficiaries.
Over 140 maritime welfare charities have been invited to participate in the survey which will initially run each month from September to December 2021.
It will be tailored to the specific and often unique challenges faced by all maritime charities during the unprecedented crisis of the global pandemic and is expected to provide a 'temperature check' on the maritime sector; reliable data on current and anticipated future needs of seafaring beneficiaries; and regular intelligence on emerging trends and important issues as they develop.
A national survey of the wider voluntary, community and social enterprise sector has been running since September 2020, securing up to 700 responses per month. This new MCG study will ask additional questions addressing the unique situation faced within maritime.
The first round, which ends on Monday 27 September, focuses on the opening up of the sector post-Covid and the implications of this, plus bespoke questions from MCG about what charities think the priorities should be.
---
Tags