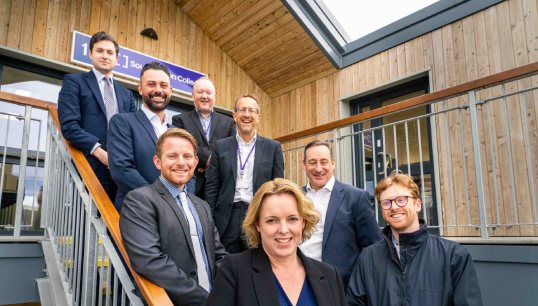 A new training institution, the South Devon College Marine Academy, has opened after 10 years of preparatory work.
The Academy aims to help close the skill gap and meet the needs of a changing maritime sector. It is based within a boat building yard on the river Dart which has been developed using £75 million in funding from Premier Marinas, allowing learners to access 'top class facilities, workshops, class rooms and training space on the water's edge'.
The specialist training facility will now offer students, from the age of 14 upwards, the opportunity to undertake degree level study, apprenticeships and short courses in preparation for a career in the maritime industry.
Speaking about the ambitions of South Devon College for the Academy, South Devon College assistant principal Steve Caunter stated that: 'The curriculum is designed to be accessed by all, inclusive of age and importantly to meet the needs of industry.'
'Our aim is to provide a talent pipeline of creativity, engineers, a digitalised generation, entrepreneurs and leaders,' he said.
---
Tags