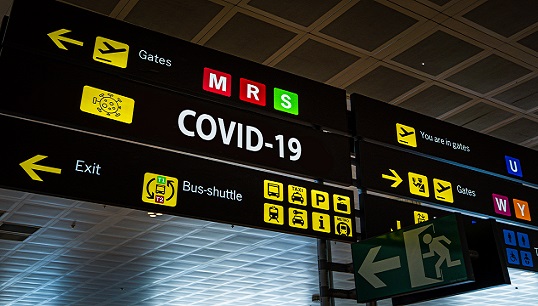 Australia and the European Union have put in place new Covid-19 rules which will have a significant impact on the travel plans of Nautilus International members, particularly those working in the yacht sector, writes Cheryl McCann.
Although many countries have created travel exemptions for seafarers, members may need to travel outside the course of their work. The Union advises all seafarers to be mindful of any changes and check the entry requirements of the country they intend to travel to.
Australia relaxes restrictions
The Australian government has announced that it is changing travel restrictions so that those who are double vaccinated can enter the country without the need for a quarantine hotel.
'This will help non-nationals enter the country to secure work on vessels,' said Nautilus International strategic yacht organiser Laura Molineux. 'It will also have a huge impact for our Australian citizen members, who have faced lengthy delays in securing quarantine placements to get home.
'Some have been unable to return home at all because they were unable to secure placements in time for their leave periods, while others have incurred costs when their repatriation address was given as the country or city of arrival rather than their home. In those cases, they have often been forced to fund these quarantine placements at their own expense. So, this relaxation of the rules will very welcome news for them.'
New Zealand is planning to relax its own travel rules from 27 February.
EU requires boosters for travel exemptions
The European Union has also announced new rules that will impact travellers. From February 2022, several EU countries including France and Spain have introduced rules that travellers must be double vaccinated and comply with national booster programmes in order to be exempt from quarantine requirements.
Seafarers are encouraged to carefully check travel rules for the destination country before departure.
Further information on the UK's Covid travel rules can be found on the Nautilus Covid FAQ.
---
Tags