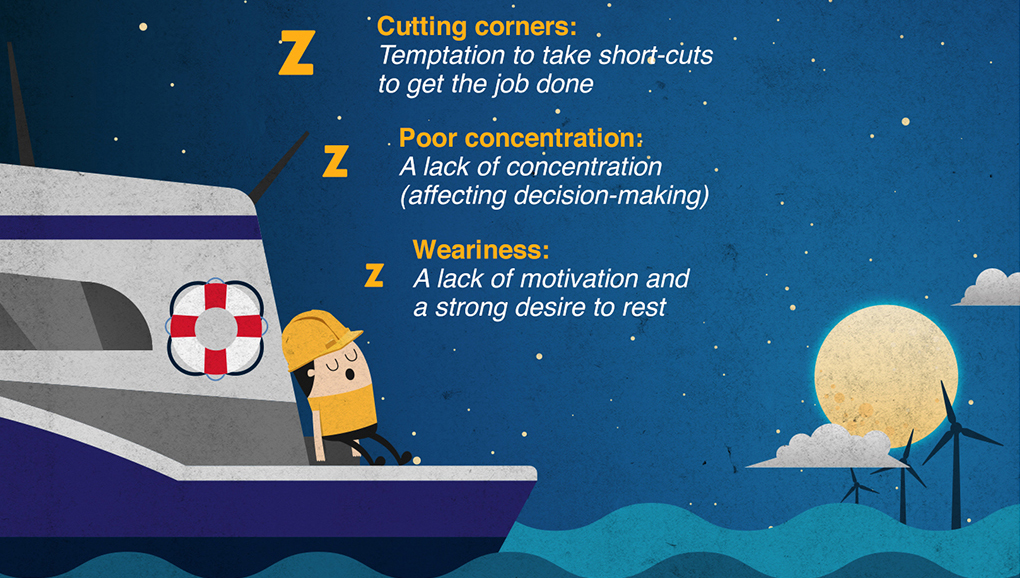 Nautilus International is backing a new initiative to combat crew fatigue in the offshore energy support vessel (OESV) sector.
Following a year of research into the issues, the National Workboat Association has launched a campaign to tackle the problem 'in direct response to widespread concerns about the occurrence of fatigue among workboat crew members'.
The NWA said it was aware that the increasing size of offshore windfarms means OESVs are operating further away from shore, with longer journey times and the potential for extended shift patterns.
'With project developers aiming to maximise the "uptime" of their contracted offshore workers, working hours can increase beyond advisable and on occasion legal limits, leaving crews overtired and vulnerable to making errors,' it noted.
The NWA's 'Understanding Fatigue' campaign aims to raise awareness among shore-based management teams responsible for planning operations and to inform crews on how to spot, and report, instances of fatigue at sea.
A poster highlighting the dangers will be officially launched at the second NWA/Offshore Wind Safety Forum on 6 September.
NWA secretary Mark Ranson commented: 'At last year's Offshore Wind Safety Forum, fatigue was the most-discussed topic by far. It's obviously a challenge for vessel operators, and it's potentially dangerous for crews, so we wanted to research the reasons behind over-running working hours, and to empower the offshore wind and workboat industries to do something about it.'
Nautilus International industrial organiser Gary Leech will be attending the forum, and he added: 'We welcome the efforts that the NWA is putting in to recognise the dangerous effects of fatigue within the windfarm industry. Moving forward, Nautilus hopes to work with all stakeholders within the sector to ensure as much as possible the safety of the seafarers and also the technicians onboard the OESVs.'
---
Tags