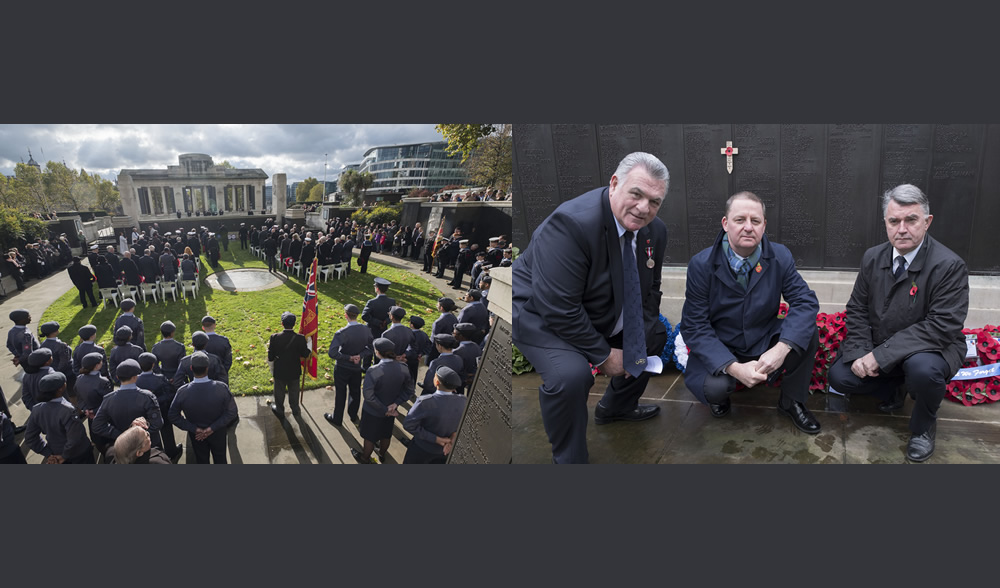 Nautilus International members, officials and staff paid their respects during Remembrance Day 2017 services and events in London and Wallasey.
Commemorations for seafarers who lost their lives in conflict began at the Union's northern office on Friday 10 November with a ceremony for residents and staff at the Atlantic Memorial Stone in Mariners' Park on the banks of the Mersey.
Wreaths were laid during the service by former Women's Royal Naval Service (WRNS) seafarer Imelda Jamieson, and fellow resident Neil Robertson who helped to raise the Red Ensign.
In London, Nautilus general secretary Mark Dickinson attended the annual ceremony at the Merchant Navy Memorial in Tower Hill on Sunday along with RMT officials Mick Cash and Steve Todd.
Nautilus was represented at the Westminster Abbey service by Council member Michael Lloyd, Captain Michael Kinkaid, Ross MacDonald and senior national secretary Allan Graveson.
Council member Russell Downs was the MN representative in the procession to the Tomb of the Unknown Warrior.Nautilus member and Trinity House senior chief engineer officer Phil Dick was among the 27-strong Merchant Navy (MN) contingent attending the Festival of Remembrance at the Royal Albert Hall in London. The MN contingent included representatives from Trinity House, P&O (Australia Division), BP and cadets from Warsash Maritime Academy.
Members can read the full report in the December 2017 Telegraph, downloadable from the Telegraph tablet app.
---
Tags