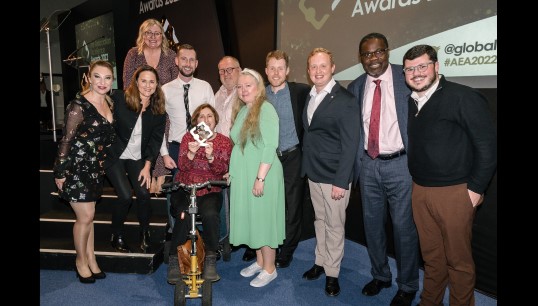 Nautilus International has been chosen as the International Association of the Year at the Association Excellence Awards 2022.
The awards salute the vital work that associations, trade bodies, professional organisations and chartered institutes do for and on behalf of their members to ensure their voices are heard and their causes are championed.
A panel of expert, independent judges from the membership sector selected Nautilus as the year's top association, after reading an award entry from the Union that focused on its proactive support for seafarers during the pandemic and the Ukraine war.
In their response to the entry, the judges said: 'For a sector that is "far from the public eye and heart" it's a great success to receive such a broad coverage and support from the public.'
Nautilus also received Bronze in the 'Best Awareness Campaign or Advancement of a Cause' category for its response to the P&O Ferries crisis, with one judge commenting: 'Wow what a huge impact this campaign has had. Nautilus should be very proud of the work they've done, not only to raise awareness, but the impact they've had with commitments from UK government around vessels being properly inspected and the 9 Point Plan for the ferry sector being announced by the UK Transport Secretary. This is inspirational work and deserves recognition.'
---
Tags