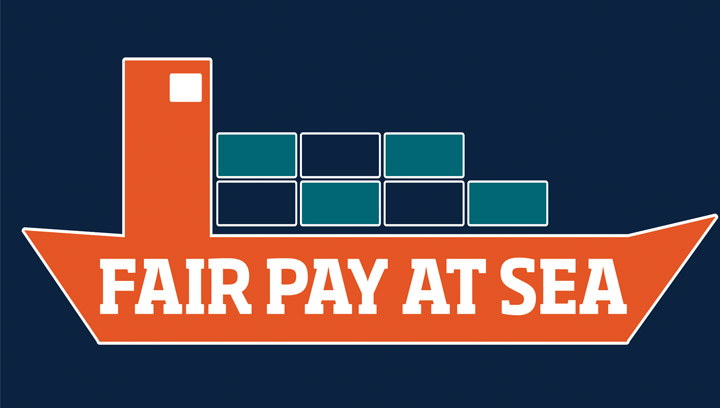 Nautilus general secretary Mark Dickinson is leading the trades union negotiating team in top-level talks which begin today on basic international pay rates for the world's lowest paid seafarers.
Seafarers are the only employees covered by a global minimum wage and the biannual talks on the agreement between ship owners and unions are being held at the International Labour Organisation (ILO), based in Geneva, Switzerland.
The current minimum wage is US$614 a month for a basic 48-hour week. However, most seafarers work overtime and can end up working around 90 hours per week.
Mr Dickinson is heading the International Transport Workers' Federation team, drawn from seafarer unions around the world. He promises that they will be making a moral as well as an economic case for a rise of up to $50 a month.
'The talks are based around an assessment by the ILO Office of how seafarers' spending power has changed since the last talks,' he explained. 'The current assessment makes it clear that in more than 90% of the countries from which crew are drawn, the value of their wages have fallen – in several cases by more than 15%. The underlying economics of the shipping industry are currently strong, so we will be pushing for a significant rise.
'The last time the talks were convened, in 2016, shipowners successfully argued that so challenging was the economic backdrop they faced, that no increase was possible,' Mr Dickinson added. 'Across the board, their gloomy predictions proved wide of the mark, so there is an expectation among ships' crews that a different approach will be applied in these talks.
'Over 90% of the world's good are delivered by sea – including most of the things that we have round us all the time, televisions, cars and clothes among them,' Mr Dickinson pointed out. 'If the shipowners do not recognise the hard work that has made their businesses successful, then I fear that consumer concern could start hitting them where it hurts. No one is comfortable thinking that the goods in their shopping baskets have arrived on ships whose crews are being exploited.'
Follow this story
International

International
---
Tags