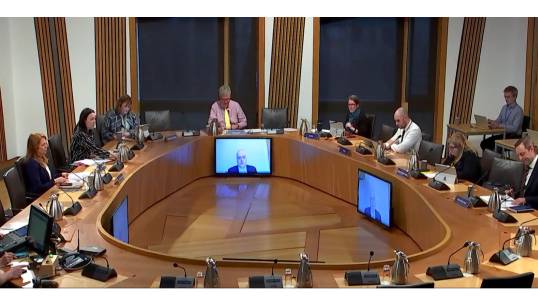 In November 2022, Nautilus was invited to give evidence to an enquiry into ferry services in Scotland, which was held by the Scottish Parliament's Net Zero, Energy and Transport Committee. Executive officer Martyn Gray represented the Union during the session, alongside Gordon Martin from the RMT.
Mr Gray told MSPs that it was sad to see how many CalMac vessels are still in operation from the 1970s and 1980s, highlighting the lack of investment over several decades. He told the committee that, despite the now-infamous delays, the two new vessels currently being built represent a positive move for CalMac in terms of tonnage investment, but that investment in skills is also required.
'Investment in people is important, to make sure that they have the right skills and training for operating those vessels,' he said.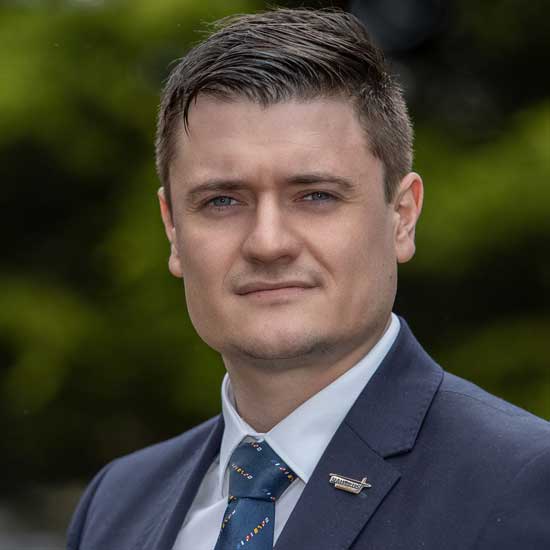 The committee was also keen to hear Nautilus's views on the potential 'unbundling' of certain ferry routes in Scotland. In response to a question from Jackie Dunbar, SNP MSP for Aberdeen Donside, Mr Gray warned that unbundling of services could lead to companies 'cherry-picking' which routes they wished to tender for. This could lead to less profitable routes being run by operators of last resort with minimum services, which would be detrimental to those island communities.
'Although the unbundling of services might lead to an improvement in services for a limited number of communities, it is likely that, for the majority of communities, things would get worse as there would be no guarantee as part of that process that there would be the necessary resilience and back-up.'
He went on to add that more consultation between CalMac and unions during design phases of new vessels would be in everyone's interest: 'Our members have skill and experience in operating in those sectors and can, at that stage, point out issues that are likely to arise.'
In response to a question regarding climate change targets, Mr Gray urged the committee to consider a sector plan, highlighting that vessels being built now will still be in operation by 2045, the Scottish government's target year to be net zero. Retrofitting the vessels with new technology or for alternative fuels will incur significant cost, he added. 'We absolutely want to work with stakeholders in Scotland to ensure that decarbonisation of transport will be beneficial for all working people, including our members who will be operating the services well into the future.'
Nautilus will continue to engage with the Scottish Parliament to build fair and sustainable ferry services across the country that keep island communities connected and ensure workers are treated with respect and dignity.
Read more about the remit of the Net Zero, Energy and Transport Committee inquiry into a modern and sustainable ferry service.
---
Tags