International
Nautilus Federation affiliate steps up pressure for coronavirus testing
2 September 2020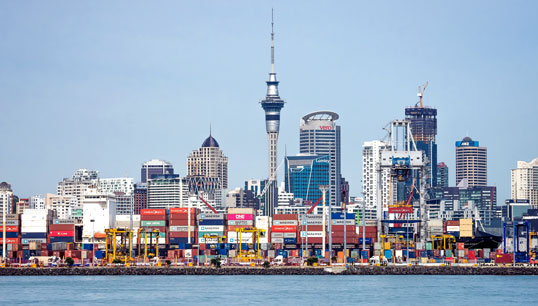 New Zealand maritime union the NZ Merchant Service Guild has stepped up pressure for mandatory coronavirus testing of international seafarers to strengthen border protections and enable shore leave, suggesting some vessels may need to 'cease working' for a period of time.
Following the New Zealand government's decision to test workers at the country's two biggest ports, the Nautilus Federation-affiliated union has written to the chief executive of Maritime New Zealand (MNZ) Keith Manch, asking for MNZ to consider ways it and other agencies could allow shore leave for seafarers in a way that would reduce the risk of transmission.
NZ Merchant Service Guild general secretary Helen McAra noted MNZ had 'explored the lawfulness of not testing international crew' but questioned what other research had been done in relation to shore leave, fatigue and safety.
New Zealand is rolling out the maritime border coronavirus testing blitz for port workers in other ports within the country but not international crew.
'What measures has MNZ undertaken to mitigate against fatigue posed by allowing seafarers to continue working [beyond their contracts], such as requiring or advising vessels to cease working for a period of time?'
The Guild also asked what had been done to assess the 'current level of risk of a major maritime incident and oil spill posed by ships operating around the New Zealand coast crewed by severely fatigued seafarers?'
The NZ union has for several months been urging the government and related agencies to introduce coronavirus testing for international crew loading and discharging cargo in all NZ ports.
'The reasons testing is imperative in our view are to add a further logical layer of protection for NZ port workers; and to facilitate much needed shore leave for international crew, many of whom are still trapped on their vessels for many months beyond the end of their contracts,' said Ms McAra.
'As we have said, this is a mental health and humanitarian crisis. It is also a high-risk safety problem due to seafarers' fatigue.'
---
Tags