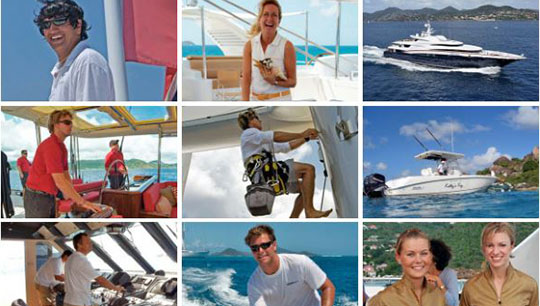 Two more companies serving yacht members in the United States have joined the Nautilus yacht partner network.
Training provider Professional Yachtmaster Training (PYT) USA and recruitment agency Anchor Maritime Services signed a Memorandum of Understanding (MoU) in January 2020, that committed to the professionalism, safety and welfare of maritime professionals working at sea and onshore.
In common with the union's other strategic partnerships, the new partners will recommend Nautilus membership to individual officers, crew and shore-based workers who use their services.
Nautilus membership ensures employees can benefit from the legal, welfare, advisory and collective benefits that the union provides.
Nautilus has partnerships with agencies in countries including France, Spain, Monaco, the UK and Guernsey.
Any yachting professional can become a Nautilus member, regardless of their country of nationality or residence. They can be yachtmasters (skippers), ship's officers (navigation and engineering), and senior service staff such as the chief steward, as well as interior crew in all roles and deckhands.
Members can take advantage of the union's industry-leading Commercial Yacht Service Record Book, which speeds up sea service verification for yacht professionals needing to revalidate their STCW certificates with the UK Maritime & Coastguard Agency.
Based in Fort Lauderdale PYT offers International Yacht Training for professional and recreational yacht crew.
Anchor Maritime Services is a new yacht recruitment agency headed up by Amilee Luke who previously worked for Bluewater Crew Training.
Nautilus yacht partner Wilson Halligan have opened an office in the US.
---
Tags