Industrial
Nautilus engages with CalMac over pay and conditions aboard charter vessel
12 August 2021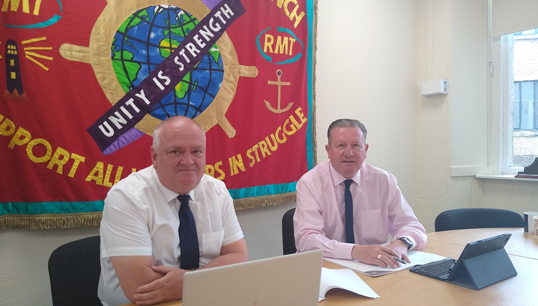 Nautilus International is insisting that salaries are raised and tours of duty are reduced aboard a vessel chartered by Caledonian MacBrayne (CalMac) to match the Collective Bargaining Agreement (CBA) between the Union and the company.
The MV Arrow has been chartered for six weeks to supplement freight services between Ullapool and Stornoway; the vessel remains on a time charter to the Isle of Man Steam Packet Company and can be recalled from Transport Scotland with as little as 24 hours' notice.
Some 17 crew from Latvia, Poland and Estonia are onboard. Officers are working a six weeks on/six weeks off rotation and ratings eight weeks on/eight weeks off.
After the Union expressed safety concerns around the length of these tours of duty, and further concerns that the crew are not being paid in line with the CBA between CalMac and the Union, CalMac stated that remuneration and conditions are a matter for the substantive employer of the crew, which is an external agency.
However, it also said that it had ensured they are paid at least the 'accredited Scottish living wage' as per company policy.
Nautilus believes CalMac has the ability to decrease the tours of duty and increase salaries for the seafarers on the MV Arrow in order to mirror the CBA, and has asked CalMac to clarify why it believes it cannot fairly rest and remunerate seafarers undertaking work on its behalf.
Both Nautilus and the RMT have significant concerns regarding the impact on fatigue and safety, as well as the undermining and erosion of established CBAs. They have requested that senior management review the situation as a matter of urgency.
Recently, Nautilus has also expressed concern that CalMac's plan to charter the MV Pentalina could install precarious employment practices on lifeline ferry services subsidised by the Scottish government.
---
Tags