Industrial
Nautilus and sister unions flag post-pandemic cross-border solidarity in cruise sector
30 July 2020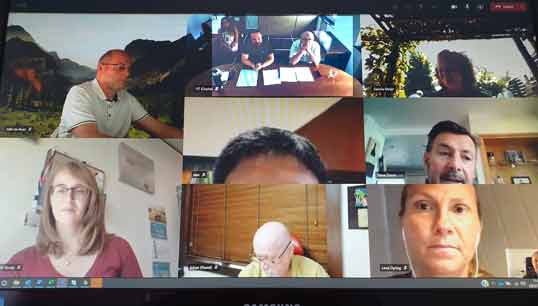 Nautilus and international maritime unions who organise on behalf of members working across the brands of Holland America Group, have agreed to continue close working on organising strategies in a post-pandemic show of strength in the cruise sector, as it prepares to recover from the economic crisis of covid-19.
In a video conference hosted by Nautilus International on Wednesday 29 July, unions representing members working across the brands of Holland America Group (HA-Group) met to discuss recent approaches made by the company around its ongoing response to the Covid-19 pandemic.
The video conference enabled officials of Nautilus in the UK and Netherlands to meet with their counterparts in FIT-CISL (Italy), Norwegian Seafarers' Union and AMOSUP (Philippines).
The meeting was made possible by effective cross-border working, as each union had been invited to separate meetings in recent weeks for Princess Cruises, Holland America Line, P&O Australia and Seabourn. Through collaboration the unions became aware that proposals being made by the HA-Group were similar across the brands and across the nationalities of seafarers affected, and agreed to hold a joint strategic meeting.
The officials of each union expect to receive formal proposals from HA-Group in the coming days, and to circulate these proposals to their members for comment. They plan to hold further meetings together to discuss opportunities for joint working in support of their members ongoing employment within the company.
Nautilus international organiser, Danny McGowan, said: 'Now more than ever, a cross-border approach by trade unions to international matters is essential. It is encouraging to see that our respective unions are committed to continuing this dialogue across the brands of Holland America Group, to try to secure the best outcome for all our members in a tough situation for the industry as a whole.
'I would encourage any other unions whose members are affected by the proposals to contact Nautilus as soon as possible so they can take part in subsequent meetings.'
---
Tags