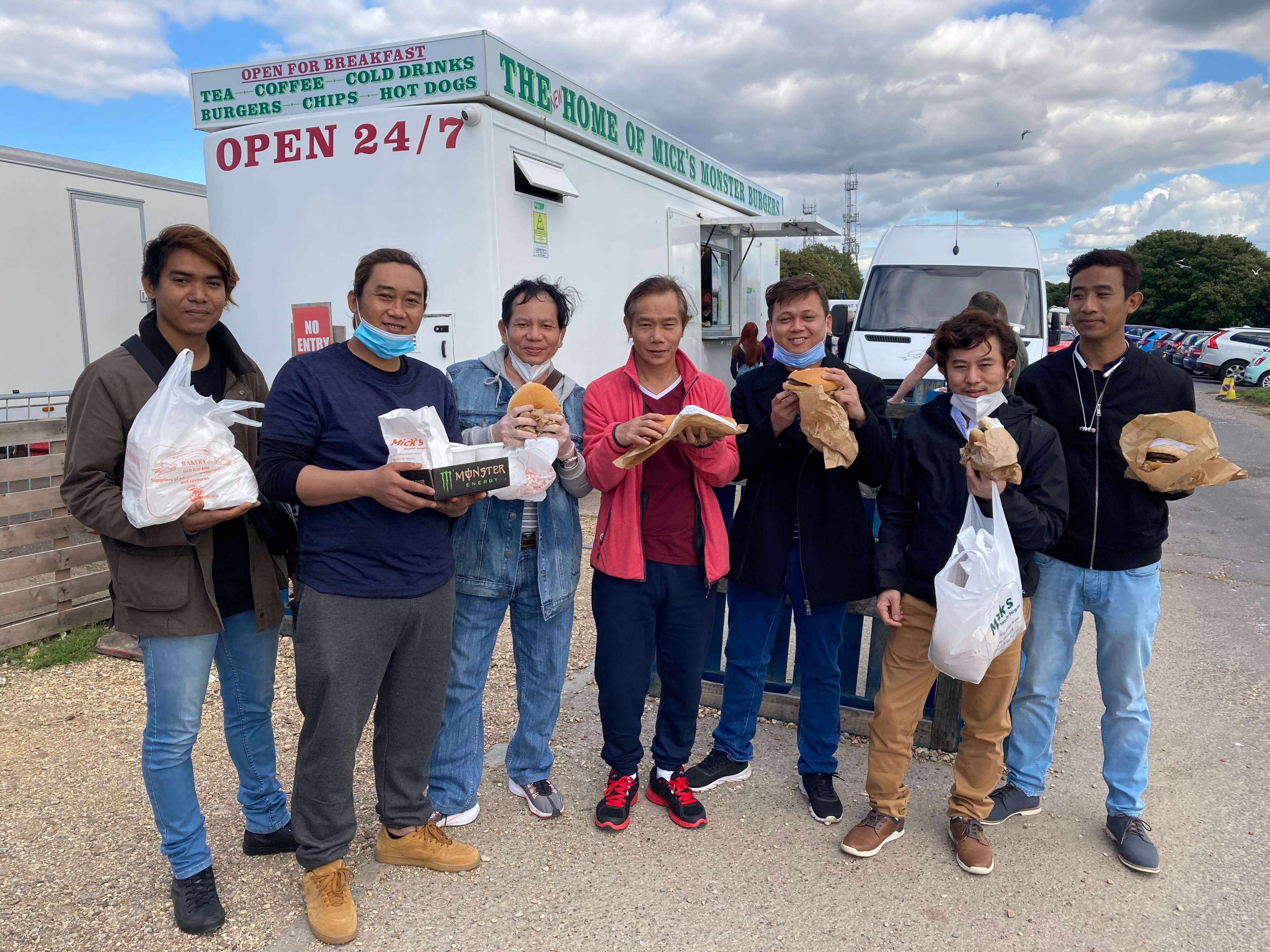 Seven seafarers are being repatriated from the UK after they refused to stay aboard their vessel and sign contract extensions due to the crew change crisis.
The crewmembers, all from Myanmar, were aboard the Korean-owned and Marshall Island-flagged container ship Hyundai Tacoma. They approached the International Transport Workers Federation (ITF) for help when their employer HMM Ocean Services wanted to extend their contracts because of the difficulty of arranging flights during the Covid-19 pandemic.
'Despite the very real difficulties many companies are facing, repatriations can be arranged where there is a will,' ITF inspector Tommy Molloy said. 'Unfortunately for many operators the first and only option considered is to insist that crew sign extensions. In my opinion more crew need to force the issue by refusing to do so. That is how these seafarers are now getting some much-deserved rest and looking forward to seeing their families again rather than continuing to work in an exhausted and frustrated state.'
Mr Molloy contacted the company on the seafarers' behalf and explained that they would be leaving the vessel when it docked in the UK.
'Without contracts, or extensions to contracts, they would be on board illegally. Despite the genuine difficulties with organising repatriations, the company realised they had little choice but to sign the crew off the vessel and do their best to get them home.'
The crew were replaced on 30 August in Southampton, but that was far from the end of the matter as they would need clearance to remain in the UK until their flight home.
'The Myanmar Embassy advised that while there were no commercial flights into Myanmar, there were "relief flights" with limited seat availability. The earliest flight they could get the seven crew members onto was not until 21 September,' Mr Molloy said. 'It took a lot of communications between all the various parties to finally get the seats confirmed. I was able to call contacts in UK Border Force and the crew members were given clearance to remain in the UK until they could board their flight.'
HMM Ocean Services has put the seafarers up in a hotel in Southampton and the charity Apostleship of the Sea (Stella Maris) are now taking care of them.
The seafarers have visited St Mary's Southampton Football Stadium and Fort Nelson near Portsmouth. 'It was a picture of joy to see them walking on green grass and happily WhatsApping their families in Myanmar to show them the sights as we toured the Royal Armouries Museum,' Port Chaplain, Southampton and Southern Ports, Charles Stuart said.
---
Tags