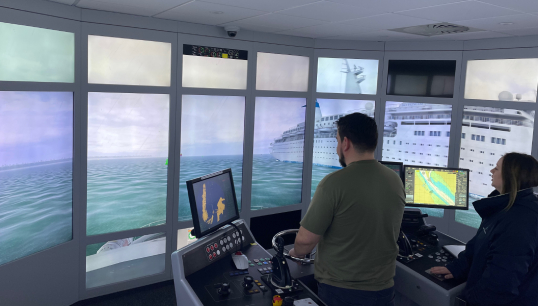 The Maritime Skills Academy (MSA) has announced a new three-year training partnership with ferry operator Red Funnel.
This new investment in the MSA will allow the training provider to double its training capacity and will see Red Funnel become the first users of its 270-degree bridge simulator.
The bridge simulator creates realistic situations and challenges, in a safe training environment, as part of Ship Handling, Bridge Resource Management and Bridge Watch Keeping courses.
'The scenarios are placed in Red Funnel's ships usual routes, replicating their day-to-day operations, but of course with added challenges,' said MSA director of training and simulation Captain Josip Kulas.
'We are honoured to be part of this cooperation and look forward to the positive impact this collaboration will have on the maritime industry as a whole.'
---
Tags