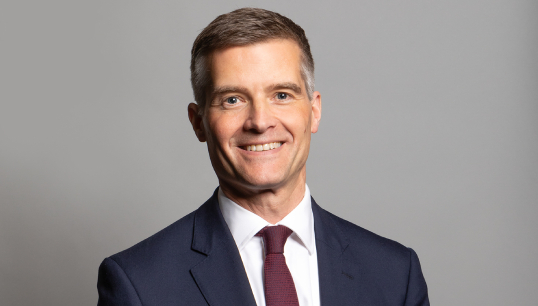 The Seafarers' Wages Bill has gone through its second reading in the House of Commons, bringing it one step closer to becoming law.
The new legislation, which was brought forward by the government following the P&O Ferries crisis earlier this year, applies to international freight and passenger services.
It empowers harbour authorities to request declarations from operators to confirm they pay seafarers a rate equivalent to the UK National Minimum Wage, and to refuse access to vessels that fail to do so. They may impose a surcharge on operators as a deterrent to companies that might choose to hire cheap labour. This money can then be used by the harbour authority to perform its functions or be put towards seafarer welfare.
Enforcement will be carried out by the Maritime and Coastguard Agency.
Secretary of State for Transport Mark Harper claimed that the legislation will ensure seafarers covered by the bill will be paid at least the equivalent to the UK National Minimum Wage.
'The solution we've set out is for operations taking place with a close connection with the UK. Operators have to pay seafarers the equivalent of the National Minimum Wage, so what they can't do is replace their staff with cheaper agency labour… we think this will deal with the issue,' he said.
However, MPs raised a number of issues with the bill, with a general consensus that while it is a positive step it does not go nearly far enough, and remains inadequate to address the situation.
Louise Haigh, Shadow Secretary of State for Transport, criticised the lack of action against P&O Ferries and its directors up to this point. She said that Labour supports the provisions of the bill but that they are insufficient. 'Its test must be whether it will end the exploitative practices that have become commonplace in our maritime industry. Will those responsible for the P&O scandal be brought to justice? Will it stop another P&O scandal?... The only way to prevent this happening again is to hike up the damages that can be paid at tribunal and/or slap criminal liability on those who break the law.'
She further criticised the ability of companies under this bill to offset accommodation costs, and the fact there is no clearly defined minimum fine for breaching the bill. She said the government should set a national tariff for surcharges and designate an agency for collection.
Other issues raised by MPs included health and safety concerns flagged by Nautilus International. Previously P&O Ferries ratings on the Dover-Calais route were working one week on, one week off, but the new agency staff are working 12-hour days for up to 17 weeks, without shore leave. As a result, MPs asked whether a charter addressing areas other employment protections could be included with the bill, since even if seafarers were paid minimum wage under this bill they would still have to work under these appalling new conditions and would not receive benefits such as their statutory entitlement to a pension.
Mr Harper said that this specific bill is only focused on wages but referred MPs to other work being done by the government, including new statutory guidance on 'fire and rehire' – which, however, has still not been presented, even in draft form – and discussions with European partners on so-called minimum wage corridors.
MPs also criticised a change from the original draft, in which 'frequent visits' to UK ports were defined as 52 times a year, whereas now this is set at 120 times per year, making it easier for unscrupulous companies to evade paying the National Minimum Wage. On some routes – such as that of the P&O Ferries vessel Pride of Hull – companies could avoid paying minimum wage with only slight adjustments. As written, the bill also only covers a service into a specific harbour and does not cover a service that operates from a number of UK harbours.
A further objection was that harbour authorities might be reluctant to enforce the legislation when a shipping company also owns a port or has an interest in a harbour authority.
Following the passage of the bill to Committee Stage, Nautilus executive officer Martyn Gray said: 'While we are pleased to see further progress on legislation to tackle the flagrant gaps in employment legislation exposed by P&O Ferries, the Seafarers Wages Bill as drafted will have little impact in righting the wrongs of P&O Ferries and removing the ability and incentive of others to join the race to the bottom. It does nothing to support permanence of employment, does not incentivise using domestically resident labour, and fails to address the appalling conditions imposed on agency workers.
'Nautilus has been making this clear to MPs, and our message is clearly being heard in the House. We will continue to work with all to ensure amendments are adopted that make the bill better, and hope that the government will continue to work with us to acknowledge and address concerns as the bill progresses.'
---
Tags