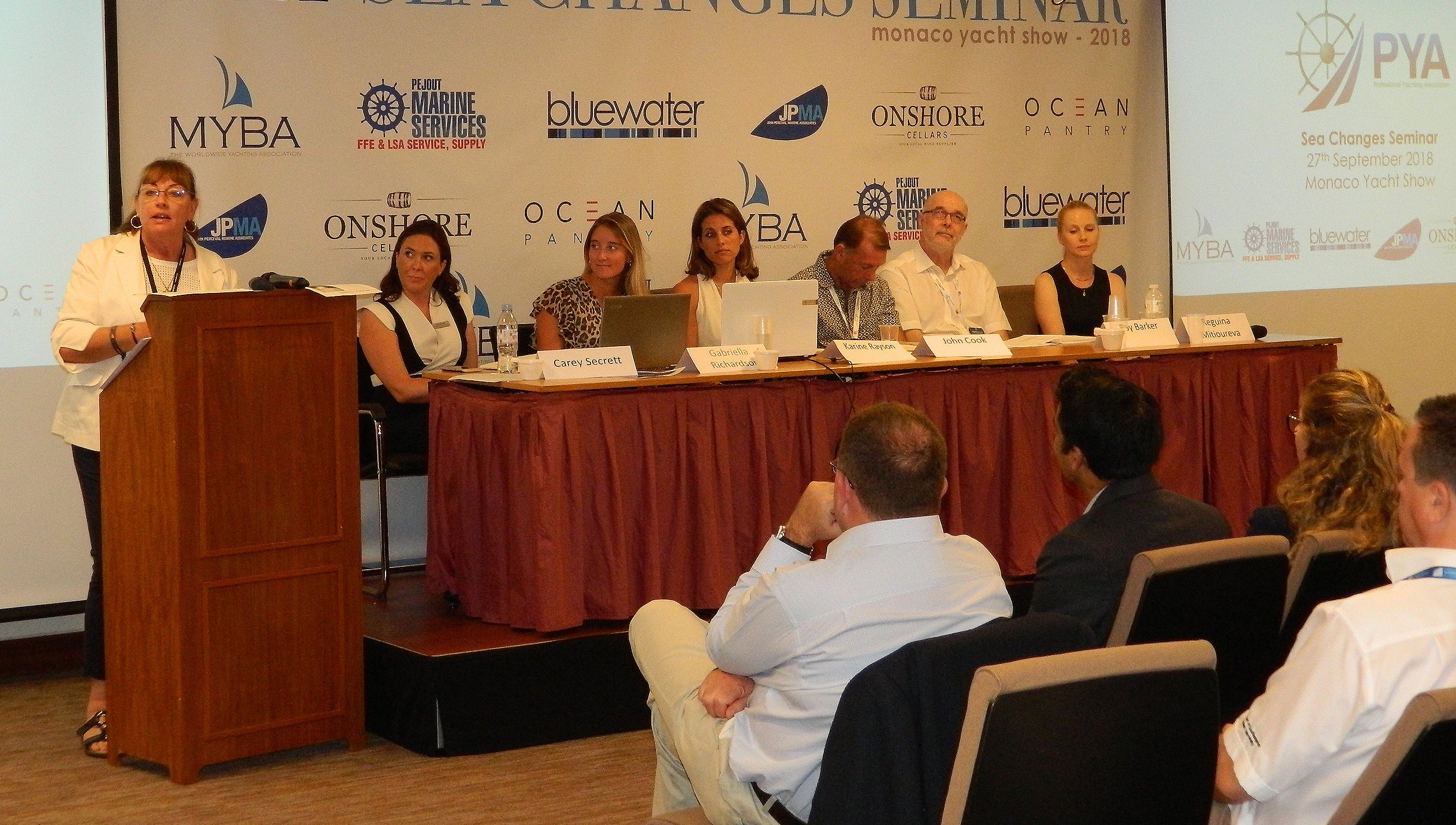 The yachting industry must take action on sexual abuse and harassment, delegates were told at the Monaco Yacht Show 2018.
Research by the Professional Yachting Association (PYA) was presented to the yacht show's Sea Change seminar in September 2018, showing that 40% of yacht crew have experienced unwanted sexual contact, mostly from colleagues.
Drawing on a survey of 820 yacht officers, interior crew and shoreside staff, the findings showed abuse was not confined to women – although women tended to describe the abuse in the survey in more harrowing detail. Examples were read out to the seminar of gender coercion, groping, and being drugged and raped while on a night out with crewmates.
The PYA said it had decided to investigate sexual harassment after seeing a marked increase in the number of incidents of sexual reported by crew members, and in light of the recent global #metoo movement, which revealed the prevalence of sexual assault and harassment against women in all careers.
Commenting on the findings, Sea Change panel member Karine Rayson, who runs The Crew Coach professional development web service and blog, said it was no coincidence the industry was experiencing a costly high turnover of crew, many of whom had longstanding vessel knowledge or were crucial to running the vessel.
'Yacht managers are telling me there is burnout, or people taking a lot of sick leave,' she reported. 'Mental health conditions that can exhibit as a result of abuse include depression, OCD, personality disorder and substance abuse.'
Having a safe place and someone to approach who can be trusted with confidential information is key to managing abuse, emphasised the PYA speakers. Crew should also receive training on what bullying and harassment means, and employers should have anti-bullying policies and take action against perpetrators.
The seriousness of the problem in the yacht industry was illustrated by a well-publicised American yachting sexual harassment case, cited at the seminar, where a crew member won a US$70m settlement.
In Europe, duty-of-care issues have been highlighted by a case where a long-serving stewardess, who had been drinking with crewmates during World Cup celebrations, was put to bed inebriated in her cabin, but found dead the next day. Investigations are ongoing.
In another tragic example, a 21-year-old Australian deckhand had suffered a 'series of issues regarding job performance and issues with crew and hanged herself.'
The survey also noted a potentially worrying trend that the majority of respondents had secured jobs though social media and did not come through the safer option of crew agencies.
Another 'unacceptable ' finding of the survey was that half the respondents were not aware of their vessel's complaints procedures or how to find a copy of the complaints policy – which should be in the crew mess.
The PYA says the survey is just one step in raising awareness in order to address the issue, but reminded delegates at the seminar that Designated Persons Ashore (DPAs) are in positions of great responsibility and should be able to assess the seriousness of complaints, and are also key people for crew members in distress to turn to.
Need advice and support?
Nautilus International provides advice and support to members who are affected by sexual abuse and harassment, in the superyacht sector and any other maritime workplace.
Please login to My Nautilus to contact your designated industrial organiser to discuss matters in confidence, or if you would prefer to deal with a female official, email women@nautilusint.org.
---
Tags