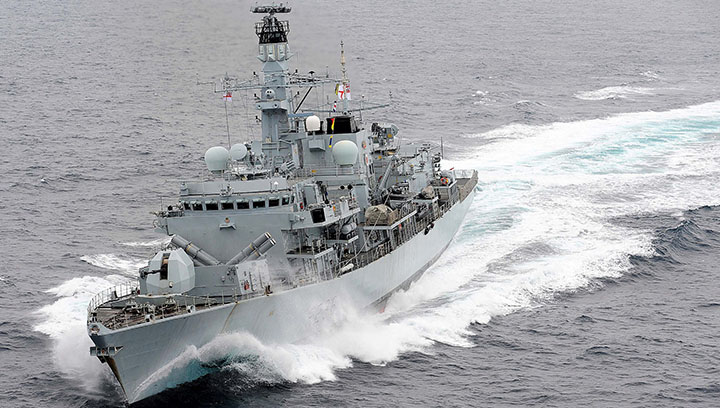 Members are urged to contact the Union with any concerns over safety in the Strait of Hormuz after the UK Department for Transport issued a security warning in the area.
UK ships in the Strait of Hormuz have been put on 'heightened security' after the Iranian Revolutionary Guard tried to intercept BP operated oil tanker British Heritage.
The UK Department for Transport has advised British-flagged ships to keep alert for Iranian patrol boats 'being aggressive', according to news reports.
Isle of Man-flagged British Heritage was in the Strait of Hormuz when it was approached by three Iranian Islamic Revolutionary Guard Corps boats. It is understood British Heritage was not carrying cargo at the time of the incident.
Royal Navy frigate HMS Montrose, which was believed to be shadowing British Heritage, fended off the Iranian vessels by getting between the vessels and pointing its guns at the ships, which left the area.

The move was apparently a response to the arrest of one of Iran's own ships by the Royal Navy in Gibraltar on suspicion of transporting crude oil to Syria in breach of European Union sanctions.
Nautilus raised concern about the safety of Merchant Navy crew in the Gulf of Oman, after two tankers were attacked with Exocet missiles in June.
"Our priority is to the seafarers and any members who may be onboard these vessels. Any risk to seafarers' safety is of grave concern,' Nautilus general secretary Mark Dickinson said.
Members can contact the Union via its Nautilus 24/7 help service.
---
Tags