Health and safety
Maritime employers responsible for seafarers transiting Spain under new pandemic testing rules
25 November 2020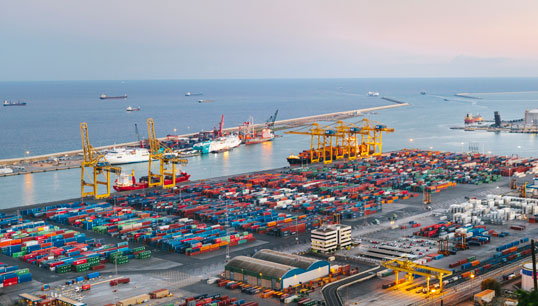 Seafarers may be exempt from new Covid-19 testing (PCR) rules imposed on travellers entering Spain.
However, Nautilus has reminded members transiting for crew changes that their employer is ultimately responsible for ensuring their travel documentation is in order.
From 23 November 2020, Spain now requires all passengers entering its borders who come from a country considered high-risk for coronavirus to show a certificate with a negative PCR result for Covid-19. The test must have been carried out 72 hours prior to arrival. Passengers will be subjected to temperature checks and must fill out a health control form.
A Spanish government website seems to indicate that seafarers may be exempt from the PCR test if they are 'arriving from abroad for work, in transit to disembark or embark a vessel'. If this is the case, they would need to justify their crew status 'relative to the sanitary controls at the Spanish points of entry,' says the website.
If a negative test is required the employer is responsible for organising this, says the Union's professional and technical officer David Appleton.
'Ultimately it would be the company's responsibility to ensure that the seafarer had all the necessary documentation to travel. If it is determined that a test is needed, then it should be paid for by the company,' he said.
The new rules imposed by the Spanish government may particularly affect yacht crew moving around the Mediterranean.
Members should read the Union's Coronavirus FAQ's to keep up to date with the latest maritime advice on pandemic restrictions related to crew health and safety. Further advice from the UK governments is also available.
---
Tags