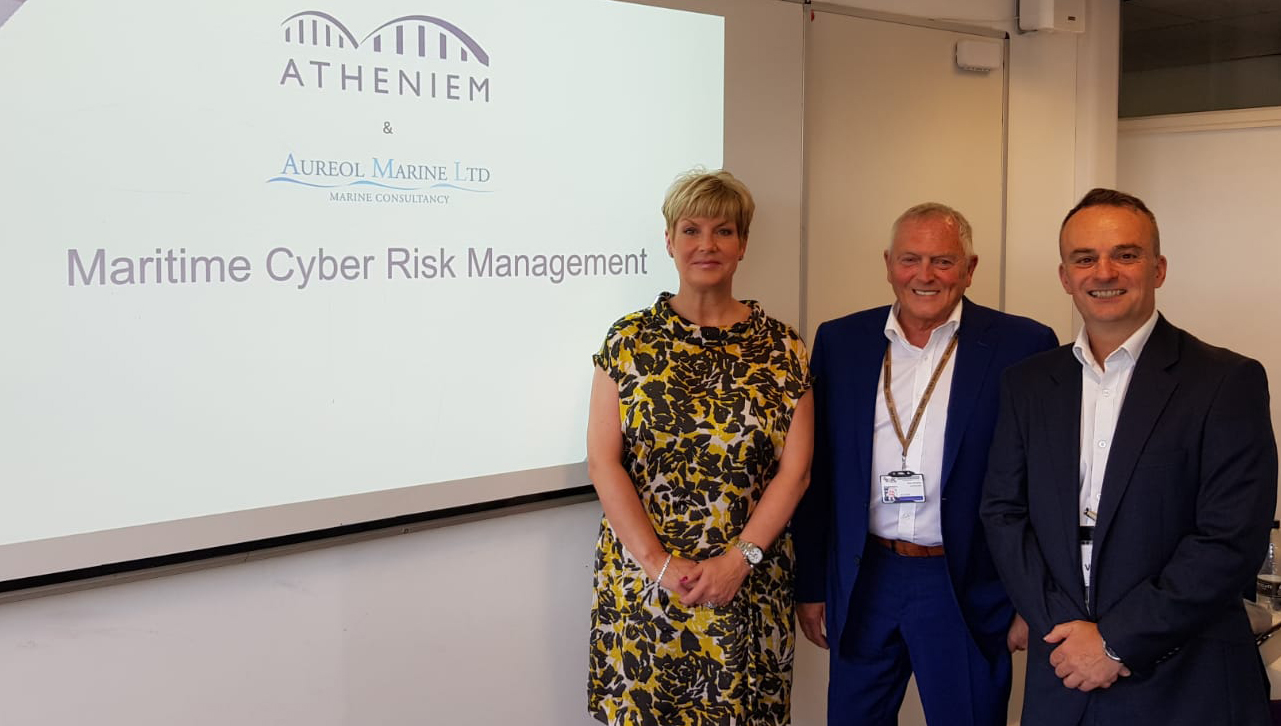 A Maritime Cyber Risk Management course developed by a Nautilus member has received official recognition by the Merchant Navy Training Board (MNTB) and the UK Chamber
of Shipping.

The joint venture between Aureol Marine's Brian Beckley and Atheniem's Paul Langdon is also the first Maritime Cyber Risk Management course delivered to students and delegates at Fleetwood Nautical College.
The MNTB recognition provides potential customers with the assurance that the Maritime Cyber Risk Management course and Atheniem/Aureol Marine have been through several rigorous checks, thereby ensuring delivery of a quality training course by highly experienced instructors.
In addition to MNTB recognition the course has also been endorsed by the UK Chamber of Shipping.
Atheniem and Aureol Marine directors Paul Langdon and Brian Beckley said:'carrying the "MNTB Recognised" quality mark sets the benchmark for training provision excellence and demonstrates our commitment to offering seafarers an excellent product that has met the stringent quality guidelines of the MNTB'.
The International Safety Management (ISM) code from 2021 will require maritime companies to operate compliant cyber risk management systems onboard all vessels.
The course has been designed to follow International Maritime Organization (IMO) guidelines and will assist in complying with ISM requirement as a training programme for ships staff as well as shore-based staff in shipping companies.
Nautilus member Brian Beckley said: 'Seafarers in general are very good at physical security having training in the International Ship and Port Facility Security Code (ISPS) for many years. However, when it comes to cyber security most seafarers have a general understanding but are mainly unaware how easy it is to attack a ship or shipping company if the security is not in place.'
The first course was delivered at Fleetwood Nautical Campus to an audience made up of Masters and Electrical Technical Officers (ETOs). MNTB director Kathryn Neilson also attended.
---
Tags