Education and training
Maritime cadet numbers swell slightly but fall short of Smart Plus expectations
21 June 2019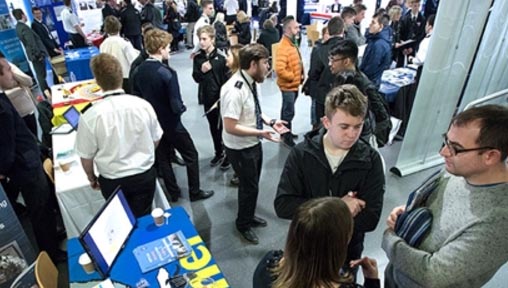 The number of maritime cadets funded by the UK Government's Support for Maritime Training (SMarT) has increased by 50 over the previous year – a long way off a shipowners' pledge to train an additional 400 a year.
There is a continuing trend for a drop in the total number of officers in training as a result of disappointing recruitment levels in recent years following a peak in 2011/2012, according to latest government figures.
The slight increase in new entrants is shown in June 2019 Department for Transport (DfT) statistics for certificated officers and trainees. The DfT says it will provide a full commentary in the annual seafarer statistics publication scheduled for release in December 2019.
Of the total 1,670 of officer cadets in training under SMarT1 for 2018/2019, 800 were SMarT1 new entrants [cadets doing their first CoC – which includes SMarT Plus and 'normal' SMarT 1 trainees] compared to an intake of 750 the previous year.
The government doubled the financial support available for maritime training from £15m to £30m under the enhanced Smart Plus funding formally launched in February 2018 by shipping minister Nusrat Ghani. That extra funding was hoped would result in more than 400 extra cadets being taken on each year by shipping companies, to bring the annual total up to 1,200.
It also aimed to encourage companies to increase their commitments to retain cadets and help them achieve the sea time needed for their next certificates.
It is estimated that of the 800 new recruits in 2018/2019 that 150 have been recruited as SMarT Plus cadets, which suggests that the modest increase in numbers is not quite as positive as it may appear at first glance.
The latest SMarT figures include a small number of EU trainees resident in the UK, but excludes Royal Fleet Auxiliary trainees.
The total number of officer cadets in training however follows a downward trend flagged as a concern by the Union last year. Officer cadets have dropped by 90 from, 1,760 in 2017/2018 to 1,670 in 2018/2019. This continues the trend from last year when there was a 4% fall in the number of UK officer trainees in 2017/2018 reported by the DfT.
Nautilus professional and technical officer David Appleton said: 'Although there has been a very modest increase in cadet intake overall, the numbers still fall far short of the 1,200 that were promised following the introduction of the SMarT Plus scheme last year.
'We accept that the recent decisions made by companies such as Maersk to end their UK training programmes will have played a part, but the situation is not helped by the fact that the MCA is yet to publish any firm guidance on the operation of the SMarT Plus scheme, which means that companies are unwilling to commit. We understand that the publication of this guidance is imminent and hope that this will enable companies to make good on the promises that were made in return for the additional funding.'
---
Tags