Health and safety
MAIB publishes report on crush incident onboard cargo vessel Cimbris
22 September 2021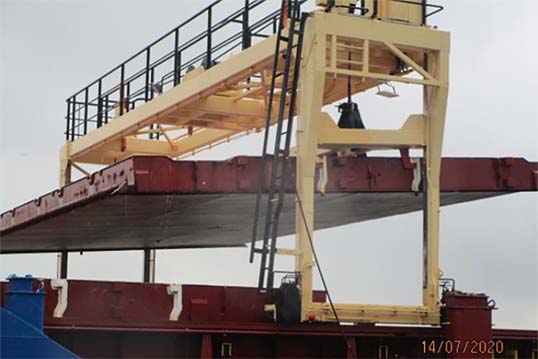 The UK Marine Accident Investigation Branch (MAIB) has published its investigation report into the crush incident aboard the Gibraltar-registered vessel Cimbris at Antwerp, which resulted in loss of life.
On 14 July 2020 a port stevedore onboard Cimbris was fatally crushed when a hatch cover was moved by the ship's gantry crane. No one saw the stevedore in a hazardous position between the crane and hatch cover, and the ship's chief officer did not have a clear line of sight.
On behalf of the Gibraltar government, the MAIB conducted an investigation into the incident. They found the following safety issues:
the hatch cover lifting operation was not properly planned, supervised, or carried out in a safe manner
banksmen were not used, and the hatch cover was carried over people working below
communications between the stevedores and ship's crew demonstrated a weak safety culture
a stevedore placed himself in danger
the stevedore was unsighted by the gantry crane operator
The MAIB recommended that the safety culture onboard Briese Dry Cargo GmbH & Co. KG vessels be improved. It also recommended that Centrale der Werkgevers aan de Haven van Antwerpen improve its safety culture among its port workers and review compliance with safe working practices onboard customer vessels.
---
Tags