Health and safety
Maersk praises team effort after Covid-19 outbreak onboard containership
13 July 2020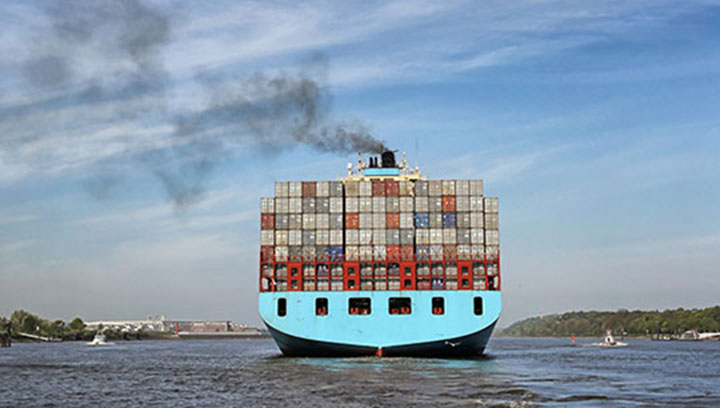 Maersk Line Limited (MLL) has thanked crew, maritime unions, and the US authorities for their efforts, after 11 seafarers onboard the containership Maersk Idaho tested positive for coronavirus.
MML praised the safe and smooth execution of its Covid-19 protocols, which involved evacuating the ship's crew to a quarantine facility, cleaning the vessel, then bringing a new crew aboard.
According to the Masters, Mates & Pilots union (MM&P), on 19 June 2020, as the US flagged vessel was returning to Newark, New Jersey from an overseas run, a member of the crew experienced flu-like symptoms, tested positive for Covid-19 and was hospitalised.
The Virginian Pilot website reported that Maersk was not notified of the positive diagnosis until the ship was en route to Norfolk, Virginia.
The company then notified both the port and the Coast Guard. Once the ship reached its anchorage point, a medical crew was flown out to test the crew.
Ten other crew members tested positive, all of whom were asymptomatic. They disembarked in Norfolk, and MLL arranged a quarantine location for them while the vessel was thoroughly cleaned and disinfected to make way for the next crew.
The new crew boarded the vessel after the 'all clear' and the ship was able to return to service on 28 June.
The first crewmember to test positive was discharged from the hospital after a week and is said to be recovering.
Throughout the process, MLL worked closely with MM&P, MEBA and the SIU.
MLL said in a statement. 'It is said that in difficult times people are often at their best and the way the Maersk Idaho crew has been responding… is a great credit to themselves, their unions and the resourcefulness of the US Merchant Marine.'
MLL thanked the unions and 'everyone who recognises the safety and health of the crew is the #1 priority while understanding the importance of keeping our transportation network moving.'
---
Tags