Welfare
Liverpool seafarer centre increases ship visits to Covid-19 vessel-bound crews
23 March 2020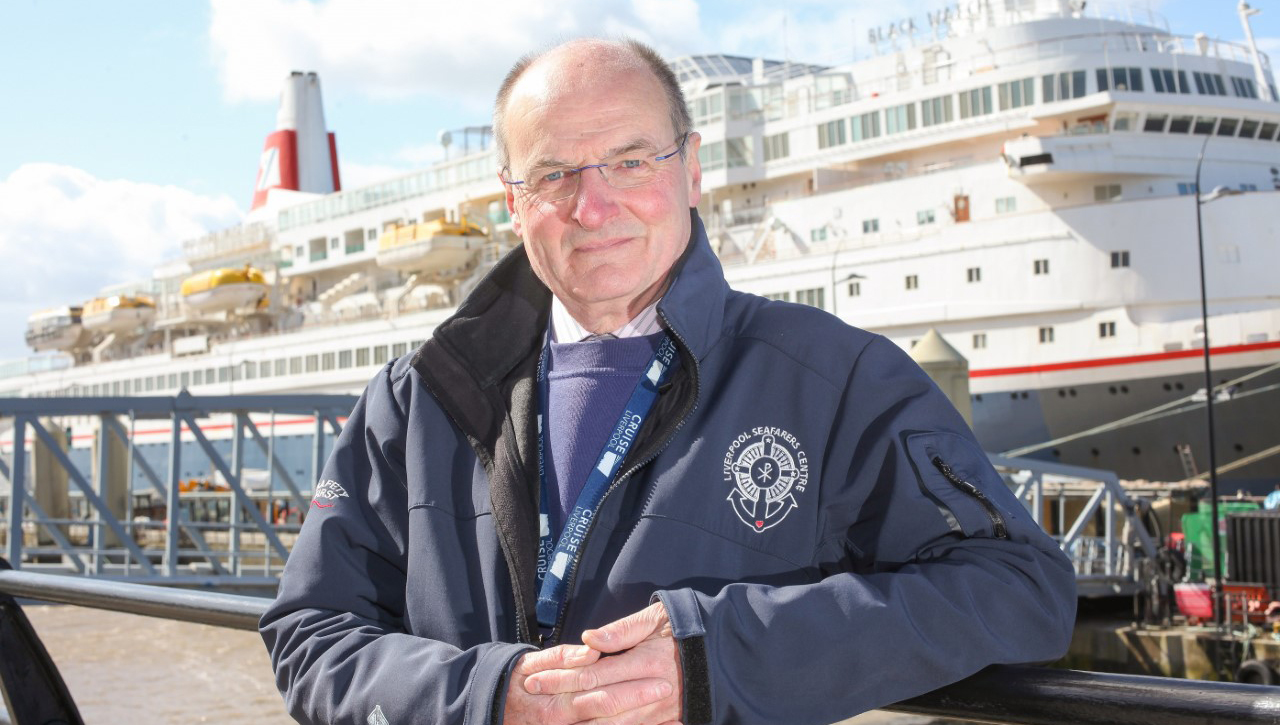 Liverpool Seafarers Centre (LSC) will increase its ship visits to vessel-bound seafarers after temporarily closing its centres in Crosby and Eastham to crew and visitors following government advice on 20 March.
CEO John Wilson said LSC's team of outreach workers will seek to increase their critical ship visits to provide a lifeline to seafarers who now cannot leave their ships. And at the weekend he presented the crew of MV Beteugue with a 'light of the world' prayer candle during their stopover to deliver grain in Liverpool.
No ships are allowed to berth without declaring a clean bill of health. LSC then goes up the gangway to see the crew but maintains the recommended distances.
'LSC's work is now more important than ever for seafarers,' said Mr Wilson. 'We will be providing practical support, such as undertaking shopping, on our ship visits, and also offering important pastoral care, monitoring their mental health and helping them with personal matters. Seafarers are critical to our country's ability to survive the crisis and must not be forgotten. We rely on them for 95% of everything we import and export including our food and medicines. Seafarers are in very uncertain times and many are unclear how and when they will be able to return home. In the meantime, they must keep working far from family and loved ones.'
Mr Wilson appealed for donations of toiletries, confectionary, puzzles and games, warm clothing, fresh fruit, CDs and recently released DVDs. He said donated goods can be left in the porch of LSC's Crosby headquarters and the LSC team will then take them to ships direct.
Dry bulk shipowners association Intercargo this week also highlighted the challenges presented in the repatriation of seafarers who have completed their sea service and want to return home to their families.
In a statement, Intercargo said: 'Although their colleague seafarers are standing by onshore in their home country, the relief process is stalled as many port states have imposed local regulations, travel and quarantine restrictions due to Covid-19, despite the IMO circulars to be mindful of free access to seafarers. In many cases neither the seafarers nor the companies know for how long these may prevail.'
Liverpool Seafarers Centre is backing Intercargo's call that all International Maritime Organzsation member states and port states adopt a pragmatic approach and remove unnecessary barriers to seafarers leaving or joining ships.
Liverpool Seafarers Centre, which won the Positive Impact Award at the Mersey Maritime Industry Awards 2020, helps 50,000 seafarers each year visiting Merseyside ports. It is a partnership between Apostleship of the Sea (Liverpool) and The Mersey Mission to Seafarers.
---
Tags