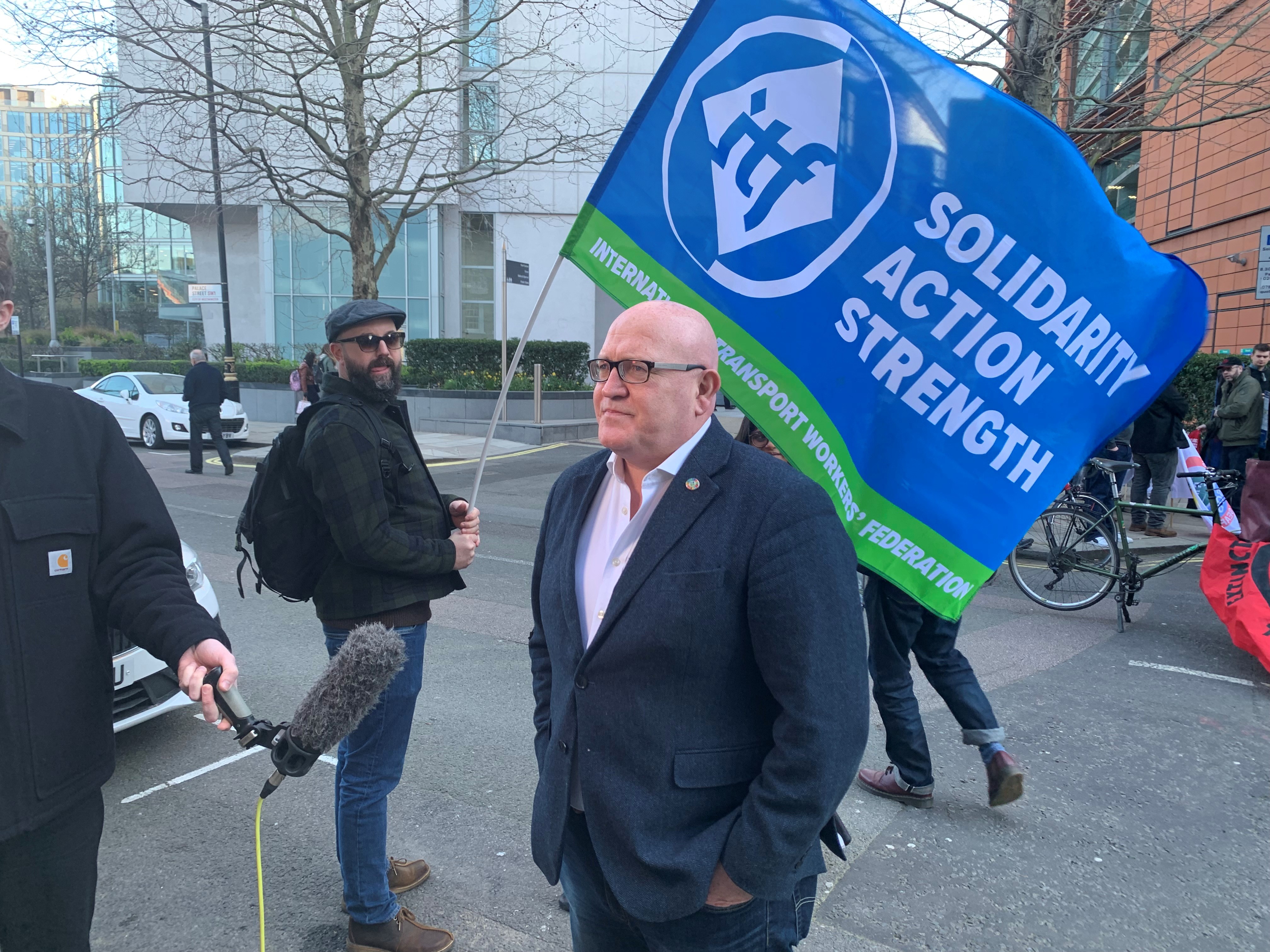 The International Transport Workers' Federation (ITF) has launched a Global Letter of Protest in support of the 800 seafarers axed by P&O Ferries on Thursday.
The petition, which is expected to be backed by hundreds of unions globally as well as by thousands of people, targets Sultan Ahmed bin Sulayem, CEO of Dubai-based DP World, which owns P&O Ferries.
ITF general secretary Stephen Cotton is due to mean with the Sultan on 29 March to discuss the situation at P&O Ferries, and will deliver the petition to him directly.
Click here to add your name to the petition and express your support for the P&O workers.
The petition reads:
To: Sultan Ahmed bin Sulayem, CEO of DP World, Owners of P&O Ferries
RE: P&O Ferries mass termination of British seafarers
As you are aware, on March 17, P&O Ferries announced via Zoom that it was terminating the contracts of all its 800 seafarers with immediate effect, and that they would be replaced by non-union, agency workers.
The manner in which this has been done appears to be in clear violation of UK labour legislation and international labour standards, a fundamental breach of collective bargaining and an attack on workers' rights.
We are aware that P&O Ferries is a subsidiary of DP World and that this is part of DP World's wider plan for P&O Ferries.
Around the world transport workers and our allies in civil society expect and demand better. Multinational corporations like yours can and should treat workers with dignity and respect their rights under the law.
DP World claims it values "relationships built on a foundation of mutual trust and enduring partnership" and wants to be a world-leader on ESG. You signed up to the UN Global Compact committing to respect workers' fundamental rights. Yet DP World's much vaunted sustainability statements are meaningless if you allow your subsidiary company to act illegally and directly undermine those very rights in the UK.
P&O firing of all staff with immediate effect is unacceptable.
We call on you to:
- Urgently convene a meeting with the two unions, Nautilus International and the RMT, together with the UK Government, to rectify the current situation.
- Guarantee that this will not happen in any other DP World wholly owned subsidiary and that you will uphold your ESG commitment to the principles of the UN Global Compact and behave equitably and show respect to all workers in your supply chain.
- Commit to social dialogue, respectful industrial relations and to develop a closer relationship with the ITF and our affiliates across all DP World owned subsidiaries that ensures that no worker has to ever endure being sacked via Zoom again.
---
Tags