International
ITF general secretary Stephen Cotton emphasises workers' rights at launch of the Ocean Stewardship Coalition
20 September 2021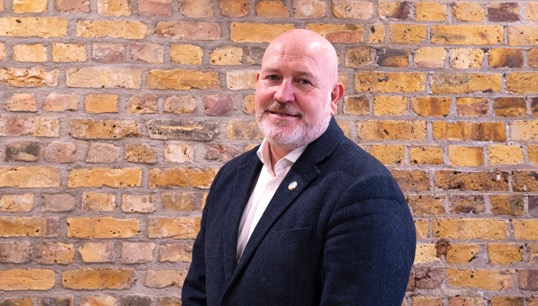 International Transport Workers' Federation (ITF) general secretary Stephen Cotton has delivered a message on the benefits for workers of tackling climate change at the launch of the Ocean Stewardship Coalition.
The Ocean Stewardship Coalition is part of the United Nations Global Compact (UNGC) renewed 2021-2023 strategy to accelerate the collective global impact of business. The Coalition convenes leading governments, companies, NGOs, academic institutions and UN partners to drive action and determine how the ocean and ocean industries can deliver on the Paris Agreement and the UN Global Goals.
Mr Cotton has recently been appointed as a labour representative on the board of the UNGC. In his first public appearance as a UNGC member, he delivered a speech to business and government leaders emphasising that addressing the climate crisis is an opportunity for improving the lives of workers.
'From a labour perspective, if done right, the transition to zero carbon industries can be a big opportunity for workers – for decent pay, for better jobs, and for safer workplaces,' said Mr Cotton.
An emphasis was also placed on the safety and protection of workers as these new technologies are implemented.
'A just transition must mean a planet safe to live on, and creating industries that are not only green, but also have safe, decent jobs for generations to come.'
'Workers must be at the table that determines their futures, because to transform our economy to tackle this challenge we need to bring every worker with us. This means workers represented at all levels from the workplace to international meetings like COP. Workers cannot be a climate afterthought,' said Mr Cotton.
He also reinforced union support behind a zero-carbon emissions target for shipping by 2050.
'Global emissions targets will not be met without action in shipping. The industry needs to act, and governments need to set firm sectoral targets to reach zero emissions either multilaterally in the IMO or by including shipping as part of their own emissions cap committed to Paris,' said Mr Cotton.
---
Tags