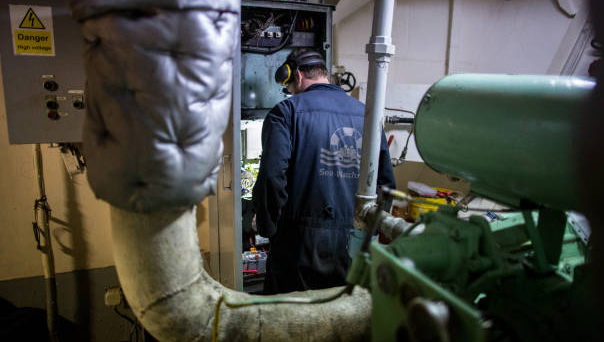 Italy's plans to fine non-government organisations (NGOs) for rescuing migrants at sea is an unprecedented attack on human rights, according to aid groups.
NGO rescue boats could be fined up to €5,500 for each migrant they disembark on to Italian soil, according to a report by the Guardian.
Vessel operators could have their licenses to transfer people on board suspended for one month to a year.
The move would put an end to NGO involvement in migrant rescue in the Mediterranean as aid groups could not afford the expense.

Italy's vice-prime minister and interior minister Matteo Salvini has taken an increasingly hard stance against migrant rescue in the Mediterranean due to what he sees as the unfair burden on his country's resources.
In May Mr Salvini ordered the seizure of the German-owned, Dutch-flagged Sea-Watch vessel that was transporting 65 migrants from Libya to Italy. He said the migrants on board the Netherlands-flagged ship should not have set foot in Italy.
The vessel was at first refused authorisation to land at an Italian port after being banned from Malta.

Mr Salvini, the leader of the far-right Lega party, was criticised by coalition partner Luigi di Maio, leader of the 5 Star movement, for ordering the seizure of Sea-Watch.
In a bid to prevent migrants from reaching European shores, Italy with EU support, has trained the Libyan coastguard how to intercept boats carrying migrants. President of the Italian chapter of Medicines Sans Frontiers (MSF) Claudia Lodesani has slammed that decision, saying Libya is not a safe port.
MSF has tried to get a meeting with Mr Salvini to discuss migrant rescue.
Over the past year, human rights groups have criticised Mr Salvini for attempting to block migrant rescue vessels from docking in Italian ports and last year Amnesty International accused the Italian government of 'repressive management of the migratory phenomenon'.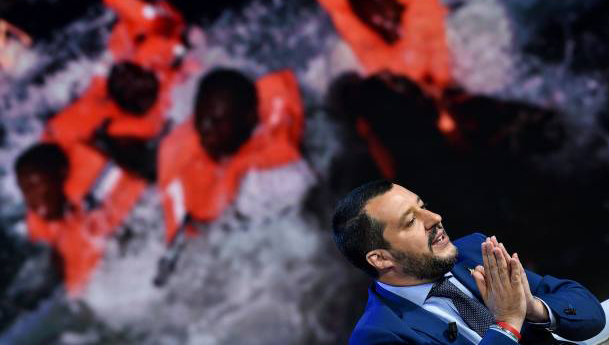 Mr Salvini, who recently became an MEP after leading the League to victory in Italy's European parliamentary elections, declared himself as being in charge of rules banning entry to Italian ports. He said he would 'harden' Italian law through a decree giving powers to the Interior minister to ban entry of certain ships to Italy's territorial waters for reasons of public order. Such a draft decree must come before the divided cabinet. The High Commissioner for Refugees has written to the Italian government asking them to reject the measure.
---
Tags