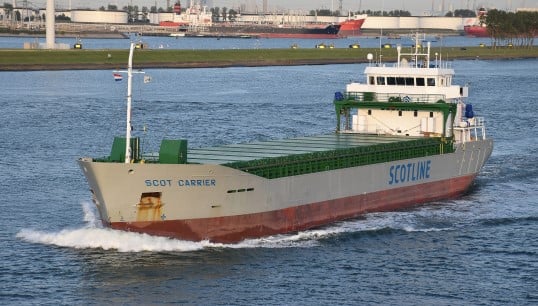 A preliminary investigation into gross negligence in maritime traffic is being conducted, following a collision between the UK-registered Scotline general cargo vessel Scot Carrier and Danish-registered construction ship Karin Høj.
The incident took place in foggy conditions early on Monday morning, between the Swedish coast and the Danish island of Bornholm. According to reports, Scot Carrier struck Karin Høj from astern at a speed of 12 knots when setting course towards Drodgen, while Karin Høj was on a steady southwestern course. The construction vessel subsequently capsized.
All crew aboard the Scot Carrier are reported to be safe and well, and the vessel participated in initial attempts to right the capsized vessel. Neither of the two crew members aboard Karin Høj have been located by searchers.
Nautilus International has written to the Danish maritime officers union Lederne Søfart, a Nautilus Federation affiliate, to offer assistance.
---
Tags