International
International Maritime Bureau calls for vigilance to be maintained as piracy and armed robbery at sea dips in first quarter
3 June 2019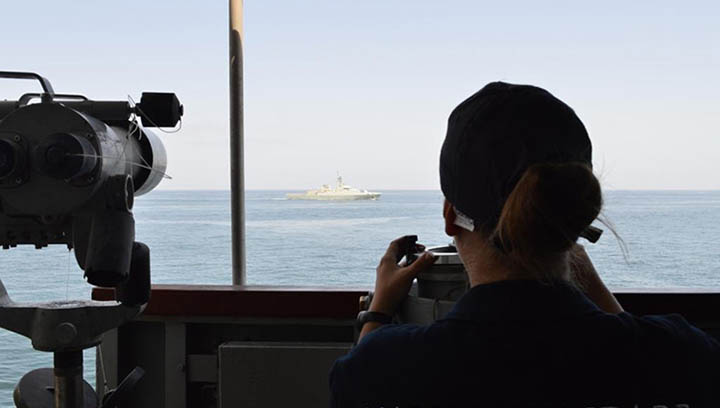 The International Maritime Bureau has issued a reminder to all maritime staff and seafarers of its 24-hour dedicated security hotline.
Seafarers, port workers, shipping agents, shipyard personnel, brokers, stevedores and all concerned parties are urged to report any information relating to maritime or other illegal crime to the hotline – including security threats.
All information received is kept in strictest confidence and will be passed on to the relevant authorities.
Passing on information may save lives, the IMB said in its latest reminder.
'With your help, we can try to minimise the risks and help save lives and property,' IMB said.
Worldwide piracy attacks rose by almost 12% in 2018, with a marked rise in violence against seafarers off the west coast of Africa, IMB reported in January.
There was a total of 201 incidents last year, up from 180 in 2017 and 191 in 2016. Almost one-quarter of the attacks took place off Nigeria, and the number of incidents in waters between the Ivory Coast and the Democratic Republic of Congo more than doubled in 2018.
A total of 141 seafarers were taken hostage last year and 83 were kidnapped and held for ransom, with the overwhelming majority of these incidents taking place in the Gulf of Guinea.
There were fewer incidents of piracy and armed robbery against ships in the first quarter of 2019 than the first three months of 2018, IMB said in its latest quarterly report.
IMB reported 38 incidents of piracy and armed robbery at sea, representing 28 fewer incidents than the first quarter of 2018 (66). Some 27 vessels were boarded, seven fired upon and four attempted attacks.
No vessels were reported as hijacked for the first time since the first quarter of 1994.
'These latest statistics from the IMB Piracy Reporting Centre are encouraging. However, first quarter statistics is too short a period on which to anticipate trends over the year. It confirms the importance of information sharing and coordinated action between the industry and response agencies.
'Going forward, it is critical to continue to build more effective reporting structures to enable a strong, unified response when dealing with piracy incidents,' said IMB Director Pottengal Mukundan.
Email: imbsecurity@icc-ccs.org or tel: +603 2031 0014.
---
Tags