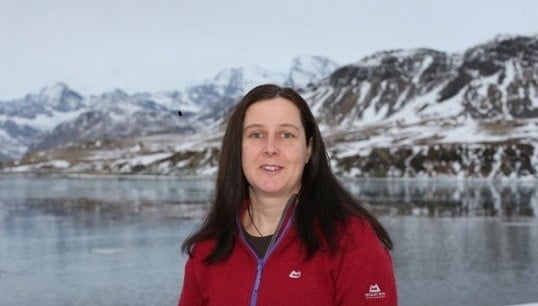 Two women maritime professionals have made history in the Falkland Islands as its Maritime Authority implements a new structure.
Captain Joanna Cox, an experienced master, has been appointed as the new harbour master and will take up her appointment in the Islands in June 2021.
Much of her career has been spent on research ships operated by the British Antarctic Survey, where she spent 10 seasons sailing in all ranks from cadet to chief officer on both the RRS James Clark Ross and RRS Ernest Shackleton. In 2014, Capt Cox joined the RRS Discovery, where she sailed as master for four years, including the vessel's maiden visit to both South Georgia and the Falklands. More recently, she has been working on cross-Solent ferries.
In addition to her seagoing experience, Capt Cox also worked as government officer on the island of South Georgia between 2012 and 2014.
Capt Cox said: 'The Falkland Islands is an amazing place, with a rich maritime heritage. I'm looking forward to building on that while driving forward maritime safety and standards in the new role.'
Capt Cox is joined by Lydia Hutchinson, who will be taking up a role as one of two maritime officers in the islands. Ms Hutchinson started her career as a radio producer and broadcast engineer, but also worked as a development manager for the Association of Port Health Authorities in London, and as third officer for Carnival UK (P&O and Cunard Lines) after qualifying as a deck officer from Warsash Maritime Academy. In 2019 she studied for an MSc in Environmental Consultancy at Plymouth University.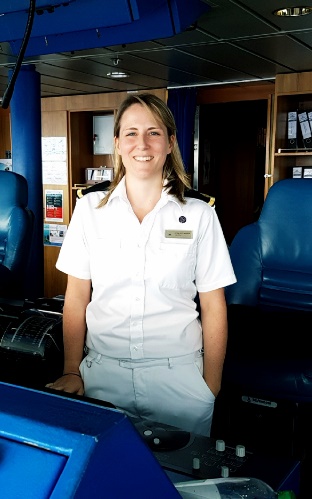 Ms Hutchinson said she was looking forward getting to know the islands, the people and the wildlife.
Daniel Wood, head of the Falkland Islands Maritime Authority – established by law in 2018 – commented: 'We're very proud of our maritime work here and how far we have come in terms of what we've achieved.
'We are thrilled to be able to welcome Jo and Lydia to our team, and between them they bring a wealth of knowledge and experience. Both completed their inspector training which enables them to hit the ground running when their quarantine period ends. It is also a great honour to be able to say that they are the first female appointments within the Maritime Authority here in the Islands and I know that they will do their profession proud.'
Mr Wood explained that the newly appointed team was part of a completely new structure.
It has been implemented for the Falkland Islands to ensure compliance with the International Maritime Organisation's Instruments Implementation Code (IMO III Code) which member states are audited against to ensure they satisfy international obligations in terms of port state, coastal state and flag state. As a UK overseas territory, the Falklands Islands sits within the Red Ensign Group registry. The Islands are a Category 2 Register – restricted to merchant vessels not more than 150 tons, fishing vessels and pleasure vessels. However, owners or charterers who have a connection with the Falkland Islands can also be allowed to register.
Alison Leighton of the Maritime & Coastguard Agency, who is also the programme manager for the Conflict, Stability and Security Fund which works with UK Overseas Territories, said she was also looking forward to continuing to work with the Maritime Authority.
---
Tags