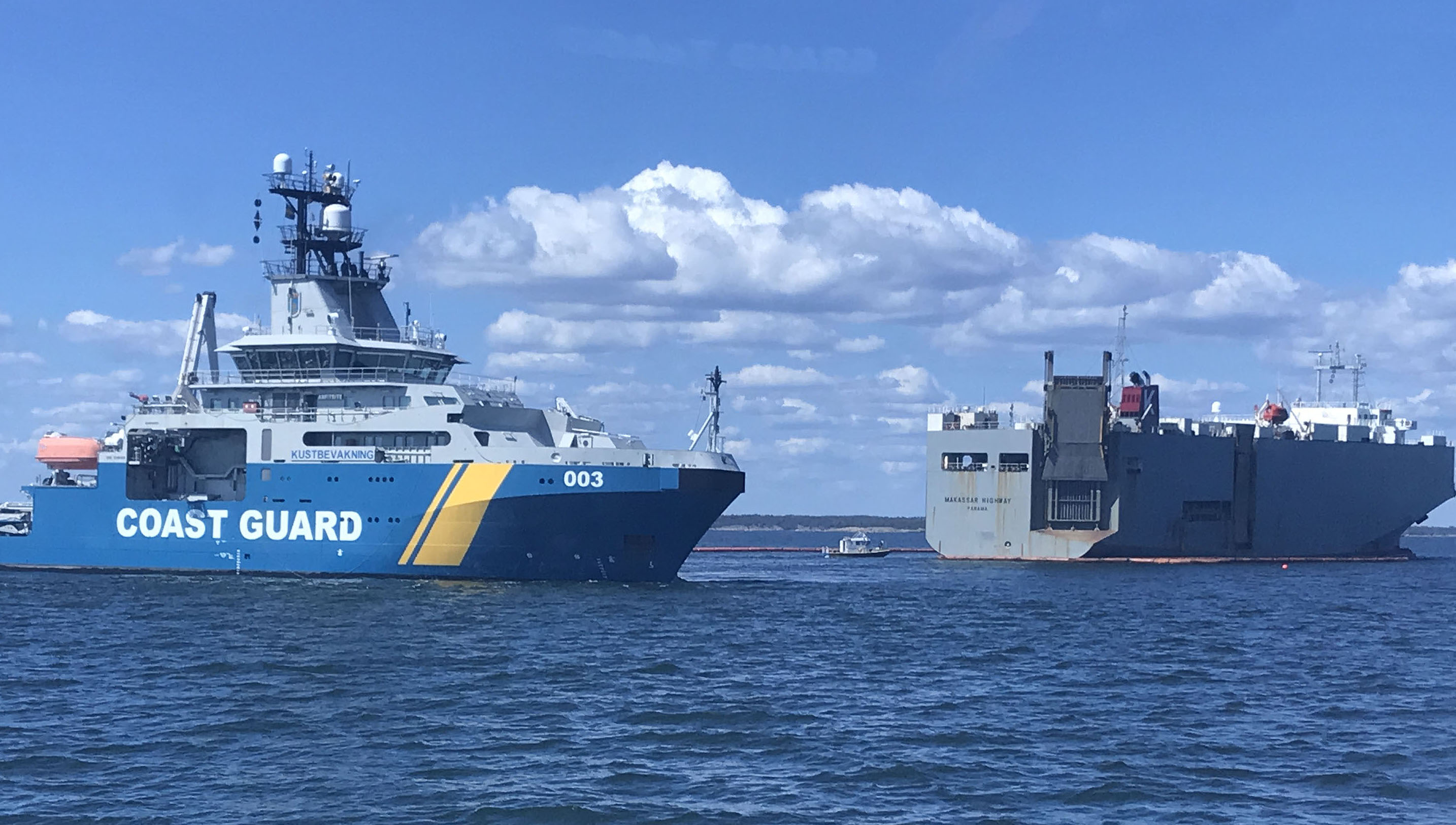 The crew of a car carrier which ran aground off the coast of Sweden are reported to have told investigators that they were trying to get a good mobile phone connection at the time of the accident.
The Panama-flagged Makassar Highway grounded in an archipelago north of the Swedish town of Vastervik earlier this week while sailing from Cuxhaven, Germany, to the Swedish port of Sodertalije with a cargo of 1,325 vehicles.
No one was injured in the incident, but the Swedish Coast Guard said there had been a small leak of hydraulic oil. One member of the crew has been arrested on suspicion of 'seagoing negligence and environmental crime'.
The local Västerviks newspaper reported that the crew of the 17,735gt vessel had come close to the shore as they were seeking to get better mobile connections. But Coast Guard officials suggested there may not have been anyone on the bridge at the time. 'If you followed a course for a number of hours and then drive up to 14 knots, it is reasonable to assume that nobody was there,' one said.
---
Tags